All about this master

---
MSc in Finance
Portugal - Western Europe
Corporate Finance
ISCTE Business School - Instituto Universitário de Lisboa

---
MSc in Finance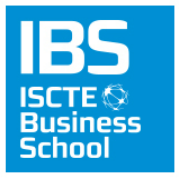 Program overview
MSc in Finance is a full-time, one-year programme that provides a highly advanced qualification in the finance field plus one-year for research and writing a dissertation. It is designed for students who intend to pursue a career in the financial services industry or in the field of corporate finance.

This programme gives you a strong background in the theoretical underpinnings of finance, while offering intensive applied training aimed at developing skills for active interaction in the finance world.

MSc in Finance at IBS will enhance your career prospects, give you exposure to a faculty with a worldwide reputation, and provide you with a cutting - edge knowledge of finance in classes that teach you how to apply what you have learned.
The emphasis of the programme is specialisation and flexibility. Half of the courses are electives, which allows students to better tailor the programme to their own career objectives.
Teacher-Student Proximity
ISCTE Business School has a great tradition of teaching in field of Management:
The faculty of ISCTE Business School have authored more than 100 books in different management disciplines, many of which are now required reading at other Portuguese universities;
There is a close working relationship between students and faculty;
Students benefit from weekly contact hours, continual email contact and a sustained relationship with alumni throughout their professional lives.
Curriculum (courses, subject modules)
Term 0 - Introduction Modules (optional)
ISCTE Business School offers an introductory term consisting of Fundamentals of Computational Finance.
This special module will provide students with several tools so they can tackle some of the more demanding courses within this master programme.
1st  Academic Year

| 1st Semester (September - January) | ECTS | 2nd Semester (January - May) | ECTS |
| --- | --- | --- | --- |
| Corporate Finance | 6 | Corporate Valuation | 6 |
| Financial Options | 6 | Elective in Finance area | 6 |
| Futures, Forwards and Swaps | 6 | Elective in Finance area | 6 |
| Investments | 6 | Free Option | 6 |
| Quantitative Methods for Finance | 6 | Free Option | 6 |
| | |
| --- | --- |
| | To be announced |
2nd Academic Year

| | |
| --- | --- |
| Master Project in Finance or Master Dissertation in Finance | 54 |
| Finance Seminars | 6 |
MSc in Finance Syllabus 2017/2018 >
Elective courses
Note: The courses below are examples of modules which may be offered; however, the School reserves the right to alter, omit or add optional modules within the overall framework described above:
Financial Corporate Strategy
Real Options
International Finance
Portfolio Management
Risk Management
Forecasting Methods
Elective courses from other masters

Seminars 2016-2017
Business Ethics ( as part of the CFA - Chartered Financial Analyst - program), Greg Dienna, Wealth Manager in the New York office of Manchester Capital Management LLC (24-25 October 2016)
Markets Manipulation and Abuse, Toni Buric, former MSc Finance student and now Associate in Surveillance Department at Zagreb Stock Exchange (February 2017)
Financial Products Regulation, Rui Correia, Independent Senior Consultant and Trainer for Financial Markets (Jan/Feb 2017)
Trade Finance, Duarte Pedreira, former MSc Finance student and now Head of trade finance at Crown Agents Bank (2nd term)
Midweek Program Madrid*
A midweek residential stay in Madrid gives students direct contact with companies and institutions in the local financial industry and enhances their international exposure.
Last year program included visits to:
EDP Renewables (topics from last year's presentations)
Risk Management
Financial Strategy
Human Resources
Madrid Stock Exchange (last year's presentations included)
The Newest Techniques in Portfolio Management
Electronic Trading System for Spanish Stock
Understanding How Financial Markets Work Today
* Tuition fees account for travel expenses and accommodation
Employment opportunities & career impact
Average time for obtaining the first job offer : within 3 months of the end of the programme
Employment opportunities :
The MSc in Finance has an employment rate of 100% up to 12 months after completion of Programme. The sectors most represented in the recruit of masters' graduates are the Industry & Energy, Consulting & Audit and Information Technology. In this range of sectors, some of the major recruiters are Deloitte, EY, Galp Energia, Novabse and REN.