All about this master

---
Master in Economics and Finance
Spain - Western Europe
Economics
Universidad de Navarra - School of Economics and Business

---
Master in Economics and Finance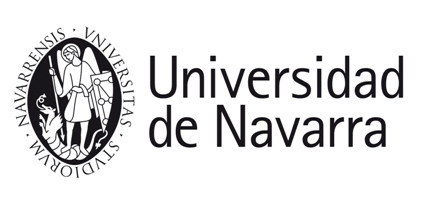 Program overview
Master in Economics and Finance
The MEF provides students with the necessary analytical and theoretical foundations for both entering into a PhD program and working in companies that look for rigorously trained specialists (such as national or international organizations, central banks, investment and commercial banks, economic or financial consultancies, and regulators).
Admission conditions
Required diploma(s) :
Tuition & Fees
Between 13308 and 13308 €
Between 90 and 90 €
Recipients: Applicants for any of the three master's programs offered by the School of Economics whose GPA on their academic record is higher than 7 out of 10.
Amount: Up to 65% of the total registration fee.
Recipients: Applicants for the Master's Degree Program in Economics and Finance offered by the School of Economics whose GPA on their academic record is higher than 8.5 out of 10.
Amount: €800 / month.
Recipients: European and Latin American students with a good academic record.
Amount: 35% of the registration fee. Aimed at students enrolled in the official master's degrees covered by this scholarship process that are taught on the Pamplona, San Sebastian and Madrid campuses of the University of Navarra.
Employment opportunities & career impact
Average time for obtaining the first job offer : 0 year
Employment opportunities :
Our alumni work currently for institutions like the Inter-American Development Bank, the Bank of Spain or market regulators in Spain; for leading investment banks like Goldman Sachs or Morgan Stanley, both in the US and the UK; for economic consultancies like Compass Lexecon or management consultancies like Oliver Wyman or Indra; or in other companies, such as, as Chief Risk Manager of Repsol, Energy Demand Analyst at OPEC, in Arcelor Mittal or for Thomson Reuters.
Alumni which decided for a career in academia recently moved to universities, such as, Columbia University or Rice University in the US, or to the London School of Economics or the London Business School in Europe. For example, one MEF alumni is currently Assistant Professor at Columbia Business School.
Program enrolment information and statistics
Repartition
Students based in the Eduniversal zone in which the program is affiliated
100 %
Students based in the country in which the program is affiliated
50 %
Students Age
Minimum age
22 years
Average age
25 years
Maximum age
30 years
Students Full Time work experience
Average Full Time work experience
2
Maximum Full Time work experience
4
Application Deadlines
Session 1
Application Deadline
August
Admission result
2 weeks
Official transcripts stating the applicant's student record.

Graduates in the fields of Economics, Business Administration and Management

Students with a solid grounding in quantitative studies and skills, from such fields as Engineering, Mathematics and Physics.

People who wish to teach and to research in universities or business schools.

Those who wish to work in firms working in the field of finance.

Graduates who want to develop their professional career in research departments in public and private entities and organizations with core competencies in designing economic policies at all levels.

Curriculum vitae.

Two letters of recommendation.

One motivation letter.

Accreditation of sufficiency English.

Photocopy of passport.

One passport-size photograph.

Receipt of the payment of 90 €  (non refundable).
Faculty profiles
The School of Economics and Business Administration provides an active and demanding research atmosphere with a highly international profile. Professors meet weekly to attend the presentation of studies by colleagues from major Spanish and foreign universities. Attendance to these seminars is compulsory for the Master in Economics and Finance's students.
Campus facilities & Student Life
International approach: a major commitment
The School is a pioneer in Spain in offering a bilingual degree in the field of business and economics. To earn this degree, students must complete two semesters of their degree program abroad by choosing from an extensive network of partner universities, comprising 101 agreements in 36 countries around the world. In addition, all degree programs can be taken in the international mode. More than 170 students participate in exchange programs every year, and academic staff members, 29% of whom are international, come from 11 different countries. 18% of the students were born outside of Spain and more than 50 subjects are offered in English.
Career guidance: a solid bridge to the labor market
Numerous activities are organized to help students and graduates design their careers, along with personal mentoring. The School is one of a small group of centers targeted by the leading international investment banking, strategic consulting and auditing firms. In 2011, it received the Eduniversal 'Top Business School' rating. This means that the employment rate of our graduates reaches 90%. This is possible because 215 of them complete internships each year and more than 50 career guidance sessions are organized each academic year.
Research: doing research globally
The School of Economics and Business Administration produces a significant number of working papers and its researchers present their work at an annual average of 50 congresses. They also participate in weekly seminars with guest professors from the best universities in the world. Convinced of the increasingly networked nature of academic knowledge, the School promotes constant exchange with the international academic community to improve the quality of research. That's why 60% of teachers are dedicated full time to their teaching and research, and a high percentage of them have PhDs. In addition, 40 students are involved in research projects each year.
Mentoring: the value of a comprehensive education
People and their comprehensive human education are the cornerstone upon which all the School's activity is based. For this reason, all students are assigned a teacher who will guide them through any issues that may arise. In addition, the syllabus includes humanities subjects like Ethics and Anthropology, which are intended to prompt students' interest in the fundamental questions of existence. All students have a personal advisor to help them make the best decisions for their future.
Academic excellence: committed to leadership training
The School's academic programs bring together expertise, a global vision, a market orientation and an international focus by working with prestigious companies and institutions. The result is nine degree programs, four of which are variants in the field of Economics that are exclusive to this private Spanish university. The academic programs include double degrees in Law and Economics. The School also offers three master's degree programs. The new Amigos Building, the School's main space, offers 15,530 square meters of facilities for our 1,000 students.