All about this master

---
MBA Entrepreneurial Studies
Canada - North America
Entrepreneurship
York University - Schulich School of Business

---
MBA Entrepreneurial Studies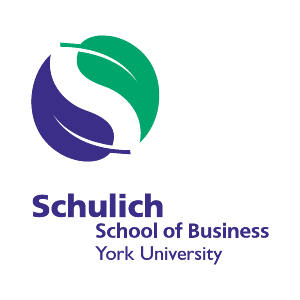 Program overview
The Schulich Entrepreneurial Studies program is an experiential MBA specialization designed for proactive individuals who desire to create, grow or enable ventures for the new economy. It recognizes the increasing importance of growing small and medium-sized enterprises as the primary job creators and important sources of innovation in national economies. The curriculum is focused on founding, financing and growing ventures – including social, corporate, family, international or domestic enterprises.
Admission conditions
Required diploma(s) :
Tuition & Fees
Between 78000 and 99500 CAD
schulich.yorku.ca/admissions/admissions-requirements/mba
Employment opportunities & career impact
Employment opportunities :
Entrepreneurship courses are designed for proactive individuals intending to create new value in small, medium or large organizations – developing students' confidence, knowledge and practical skills. Graduates have started their own ventures or followed alternate career paths such as owner/manager of small or medium sized organizations, corporate, public or social sector intrapreneur, heir to a family firm, consultant to entrepreneurial businesses, entrepreneurial finance specialist or professional manager.
Application Deadlines
schulich.yorku.ca/admissions/admissions-requirements/mba
Faculty profiles
Campus facilities & Student Life
Entrepreneurship and Venture Capital Club (EVCC)
The EVCC provides an environment where Schulich grad students can foster their entrepreneurial passion into the career of their dreams. To achieve this goal, we facilitate a variety of events – including panel discussions, networking events with industry leaders, various workshops and business plan competitions.
EVCC connects students to external business ventures and job opportunities. In addition to formal events, we also hold various informal gatherings such as mixers to help students develop and deepen their network within Schulich and the entrepreneurial community.
Email: evcc@schulich.yorku.ca
Website: https://clubs.schulich.yorku.ca/evcc/