All about this master

---
MBA Spécialisé - Luxury Brand Marketing and International Management
France - Western Europe
Luxury management
Institut Supérieur de Marketing du Luxe - Chaire CARTIER

---
MBA Spécialisé - Luxury Brand Marketing and International Management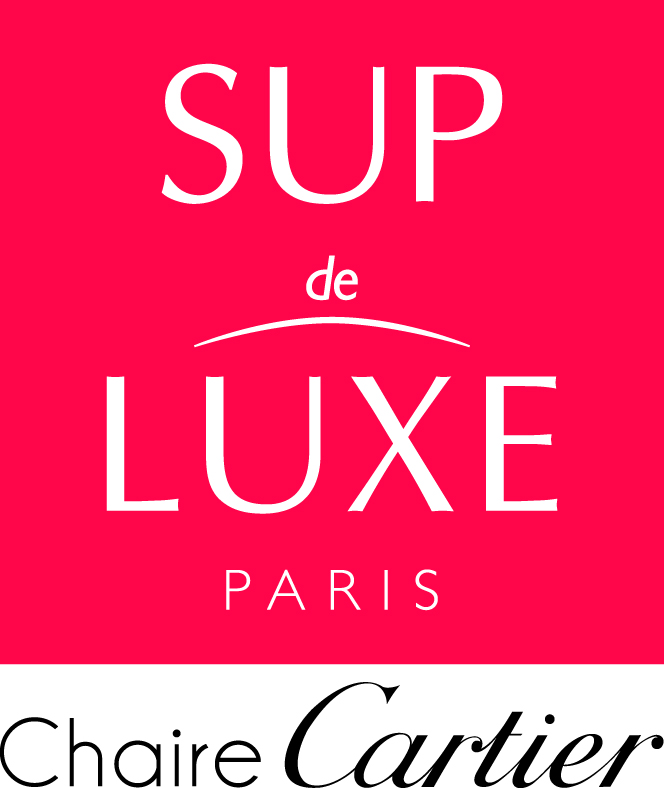 Program overview
The programs offered by Sup de Luxe are all developed in close collaboration with companies in the sector, programs reassessed and adapted to economic challenges and strategic objectives of today and tomorrow. The Specialized MBA - Luxury Brand Marketing and International Management is the training required to understand luxury companies and to cross their doors.
Training at Sup de Luxe goes from September to July, on evening classes from Monday to Friday from 6:30pm to 9:30pm and a few Saturdays in the year from 9am to 1pm.This timetable allows future laureates to continue their professional activity, or complete internships in companies.
Curriculum (courses, subject modules)
Strategy
Geopolitics / Geostrategy
The luxury market: key figures and growth perspectives.
Analysis of financial strategies and results for groups and brands.
Study of emerging countries, growth engines for the market.

Competitive strategies in the luxury industry
Product and distribution strategy analysis and keeping an eye on the competition.

Identity and Communication
Defining a brand's identity and ensuring coherence in communication.

Trend Analysis and Creativity Management
Learn to decode trends and reconcile them with the sustainability of a luxury brand.
Managing creativity and its expressions.

Marketing & Communication
Marketing
Understanding the client: psychology and behavior.
Market analysis: defining the target, study of potential.
Building a strong brand: identity, creation, positioning and differentiation.
Preparing the offer: sector declinations and price positioning.

Specificities of Communication in the Luxury sector
Advertising / creation codes.
Communication strategies / Media strategy and budget negotiation.
Digital Communication.
Public relations and event-related communication.
Publishing.

Digital
Understanding the importance of social networks: web-marketing, communication, e-commerce.
CRM, Internet monitoring and business intelligence.
Learn how to be a community manager.

Management
A "Quality" approach
Quality implementation and follow-up.

Distribution and logistics
Evolution of distribution modes: selective distribution, retail distribution, e-commerce...
Techniques & legislation.
Stock management.
Merchandising: learning to organize the point of sales in an optimal and coherent way.

International Trade
Understanding the importance of inter-cultural contexts and local specificities.
International expansion of the luxury company / Developing a business plan for exports.

Sales
Traditional and innovative sales techniques.
Personalizing the customer service experience.

Management / Finance
Understanding and mastering the various financial aspects of the company, particularly concerning calculation of margins and coefficients .

Law
Specific legal regulations applicable to the luxury sector.

Ethics and Governance
Respect for and development of human and behavioral qualities within the company.
Sustainable development and social responsibility.

Culture of Luxury
History of Luxury
Major phases in the history of Luxury.
History of fashion.
Luxury & Art.

Coaching
Professional career and personal development
Identify your professional project.
Leverage your experience, learn how to sell yourself.
Preparing for job interviews.
Learn how to optimize every aspect of your personality.
Admission conditions
Required diploma(s) :
Employment opportunities & career impact
Annual salary after graduation
Average Salary : 44400 € (EUR)
Minimum Salary : 37800 € (EUR)
Maximum Salary : 51000 € (EUR)
Employment opportunities :
Luxury Brand Management :
International merchandising project manager
eCommerce and CRM Manager
Retail Manager
Travel retail
International brand development
Watch senior project manager
International Marketing Project Manager
Visual Merchandising Manager
Marketing Project Manager
Product Manager
Digital Manager
Brand or Group CIO
Etc...
Other functions :
Specialized Lawyer
Specialized journalist
Perfume Creator
Jeweller, Watchmaker
Specialized Luxury Consultant
Designer, Ready to Wear, Sewing
Etc...
Program enrolment information and statistics
Students Age
Minimum age
23 years
Average age
25 years
Maximum age
45 years