Exclusive counsel

---
MSc Marketing & Brand Management parcours Management Opérationnel de la Marque
France - Western Europe
Marketing
KEDGE Business School

---
MSc Marketing & Brand Management parcours Management Opérationnel de la Marque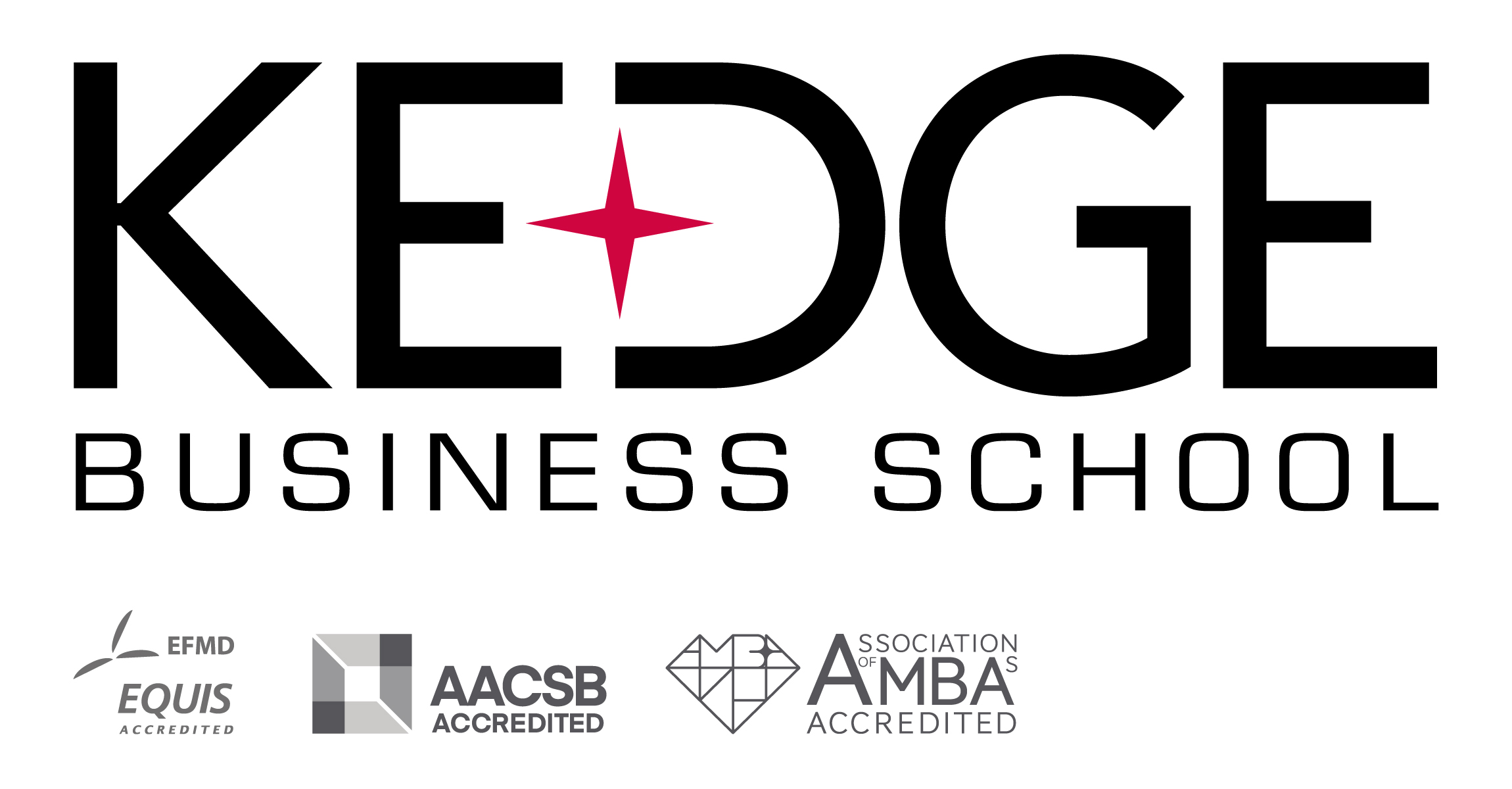 Exclusive counsel
Admission Process
Steps
Step 1
Online application at join.kedge.edu
Step 2
Application documents examination
Step 3
Skype Interview
Application
Application start dates
October to July
Application Form
Application process entirely online
Mandatory testing for application process
Language level tests
Admission exams
Admission exams

This is a 30-minute Skype interview for all applicants regardless of their nationality or location. As soon as your application file is registered, you will receive an email from KEDGE to organise your interview.

IMPORTANT: Apply as soon as possible because of the visa procedure.

The admission is made on your file examination + skype interview.

No mandatory tests

GMAT / GRE score will be to the candidate's advantage

Personal interview in the process selection

This is a 30-minute Skype interview for all applicants regardless of their nationality or location. As soon as your application file is registered, you will receive an email from KEDGE to organise your interview.
Application Checklist
Academic Documents required
Undergraduate Diploma copy
GPA results
Academic Documents required
2 Photographs
Photocopy of ID Card / Passport
Photocopy of university degree
Scholarships & Financial Aid
SCHOLARSHIPS
At KEDGE, we strongly believe that students shouldn't abandon their education projects because of funding problems. This is why we have launched a financial support plan aimed specifically at helping international students:
- Students applying before the 28 February 2019 will automatically be granted an Early Bird discount of 10%.
- We also offer a range of cumulative scholarships based on the candidate's academic level in order to support the high-profile candidates: Achievement scholarship (15%) and Academic Excellence (20%).
Downloads
Admissions Office - Contacts
Name : Ms Laurence MARIET- SANCHEZ
E-mail : laurence.mariet-sanchez@kedgebs.com
Phone : +33 (0)4 91 82 77 46

Name : M Martin BONNEFOND
E-mail : m.bonnefond@kedgebs.com
Phone : +33 (0)491 827 321

Name : Ms Catherine MAISONNEUVE
E-mail : catherine.maisonneuve@kedgebs.com
Phone : +33 (0)5 56 84 63 69

Name : Ms Junyao LIU
E-mail : Junyao.Liu@kedgebs.com
Phone : +86 (0)21 8023 8533

Choose a Master, an MS or an MBA in Marketing
The Sector of Western Marketing
Nowadays, the companies have to sell their products and offers in a high competitive and dynamic world. The new technologies and the amount of data available owe the companies to invest a large extent of their resources in Marketing and Sales. The finality is to create an unique brand which can be sell in different western target markets profiting of the data analysis and the new channels of communication, such as social media or blogs.
Follow a Masters/MS/MBA in Western Marketing
The Master in Western Marketing looks for the students to finish with the capacities of understanding and applying marketing fundamentals and strategies in accordance with the company's strategy. The will acquire the techniques to obtain information about the market situation and the different scenarios. Therefore, the students will develop the skills necessary in identifying opportunities, threats and changes to the company's competitive environment and they will be able to adapt the company's strategy according to possible scenarios in order to create the best business strategy. Also a clear understanding of the commercial trends and be able to change and adapt to the dynamic environment in order to overcome the competence.
To Work in Western Marketing
Western Marketing is a rising sector due to the increase in the use of data, the diversity of ways to access the target market and the IT tech advances, the futures prospectives up to 2024 are: a 19 percent rate of growth for marketing research analysts, about a 9 percent in marketing managers and 6 percent in social media managers.
There are various job titles for Marketing expertise, including product manager, brand manager, digital marketing manager, key account manager or marketing technician
Western Marketing in 2019
In a globalized world, companies are working relentlessly to adapt to the western interconnected world. They required for their new professionals develop strategic thinking to enter in new markets with an international western perspective. Another necessary ability is to be able make informed decisions in a global and dynamic environment and see market opportunities using a big quantity of data. It is important to be able to apply the principles of international western brand construction and management, creating products adapted for international western markets.
Due to new technologies, it is important to optimize the quality and content of the company's websites, social networks and virtual communities. The development of strategies and campaigns in mobile device applications, as well as on social networks, is a remarkable part of the job. Future workers must take into account the planning on offline and online channels, the creation of efficiently digital marketing strategies and the understand the sales process in international contexts B2B
Key icons

Additional information / brochure

Video interview with the program director

Request info / Application
| Rank | School / Program | Informations | Apply |
| --- | --- | --- | --- |
| 1 | | | |
| 2 | | | |
| 3 | | | |
| 4 | | | |
| 5 | | | |
| 6 | | | |
| 7 | | | |
| 8 | | | |
| 9 | | | |
| 10 | | | |
| 11 | | | |
| 12 | | | |
| 13 | | | |
| 14 | | | |
| 15 | | | |
| 16 | | | |
| 17 | | | |
| 18 | | | |
| 19 | | | |
| 20 | | | |
| 21 | | | |
| 22 | | | |
| 23 | | | |
| 24 | | | |
| 25 | | | |
| 26 | | | |
| 27 | | | |
| 28 | | | |
| 29 | | | |
| 30 | | | |
| 31 | | | |
| 32 | | | |
| 33 | | | |
| 34 | | | |
| 35 | | | |
| 36 | | | |
| 37 | | | |
| 38 | | | |
| 39 | | | |
| 40 | | | |
| 41 | | | |
| 42 | | | |
| 43 | | | |
| 44 | | | |
| 45 | | | |
| 46 | | | |
| 47 | | | |
| 48 | | | |
| 49 | | | |
| 50 | | | |
| 51 | | | |
| 52 | | | |
| 53 | | | |
| 54 | | | |
| 55 | | | |
| 56 | | | |
| 57 | | | |
| 58 | | | |
| 59 | | | |
| 60 | | | |