All about this master

---
Finance - Corporate Finance, Audit & Consulting
France - Western Europe
Accounting
KEDGE Business School

---
Finance - Corporate Finance, Audit & Consulting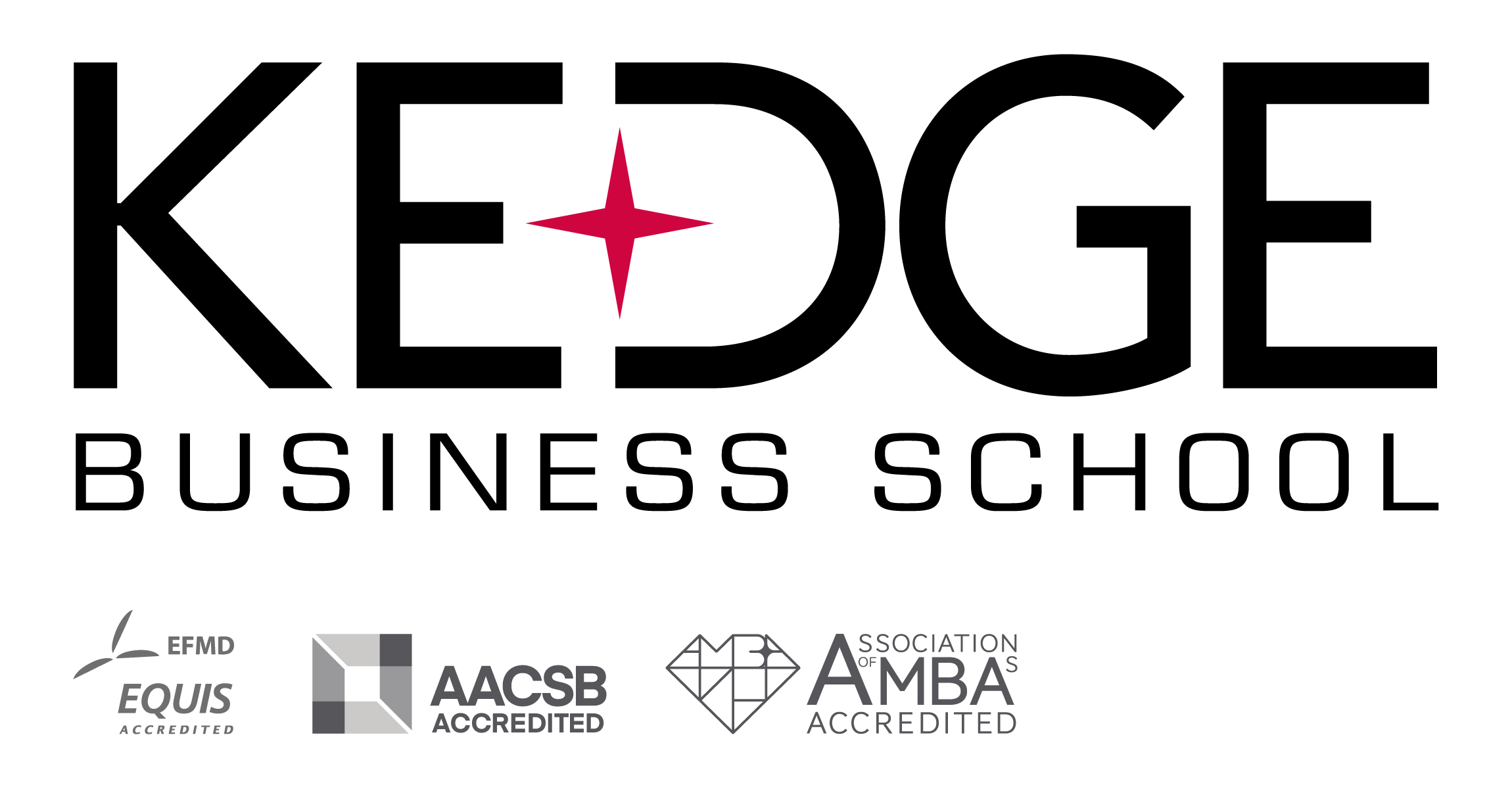 Program overview
A la sortie de ce MSc dont la pédagogie est résolument tournée vers le concret, les étudiants seront dotés d'outils et méthodes très opérationnels portant sur une double expertise en audit et contrôle de gestion. Un accent particulier sera également mis sur l'acquisition de comportements indispensables à ces métiers : capacités de communication et de dialogue, adaptabilité, rigueur, souci de confidentialité… Aujourd'hui, ces profils solides en savoir-faire et savoir-être sont très appréciés par le monde des affaires et de l'administration, qui a un besoin crucial de talents efficaces pour piloter leurs performances.
Curriculum (courses, subject modules)
1.    LES COMPETENCES FONDAMENTALES, AU CROISEMENT D'ENJEUX STRATEGIQUES, ORGANISATIONNELS ET MANAGERIAUX
Production de l'information comptable et financière
Diagnostic financier
Management des Systèmes d'Information
Gestion de trésorerie
Gouvernance, contrôle interne et gestion des risques d'entreprises
Marchés financiers
Management des ressources humaines
2.    APPROCHE OPERATIONNELLE DE L'AUDIT, DU CONTROLE DE GESTION ET DU PILOTAGE DE LA PERFORMANCE
Contrôle de gestion et Pilotage de la performance :

Nouvelles approches et perspectives
Outils de pilotage

Performance RSE et communication extra financière (sociale et environnementale)
Systèmes d'Information (S.I) : Qualité & performance
ERP et sécurité des S.I
Approche méthodologique de l'audit (interne et externe)

Théorie, qualité, démarche
Les normes d'audit
L'organisation d'un cabinet et d'une direction d'audit interne

Audit, contrôle de gestion et pilotage de la performance…

Des principaux systèmes des organisations : administratifs et financiers, commerciaux, des ressources humaines, de production
Dans des secteurs-clés : banque, distribution, industrie, transports
Dans les organisations publiques : hôpitaux, associations, collectivités
3.    AIDE A LA PREPARATION AUX CERTIFICATIONS INTERNATIONALES
CIA de l'IIA (audit interne) et le CIBA (Certificate in Business Accounting de Chartered Institute of Management Accounting : CIMA)
4.    OPEN SOURCE SEMINAR
Selon votre projet et votre programme un de ces séminaires vous sera proposé :
Doing business in global and emerging markets
SAP ERP Software
Open Innovation
Management de crise
Excellence, Luxury and "Made in"
Negociation game
Embodied leadership
5.    STAGE DE 6 MOIS EN ENTREPRISE

6.    MEMOIRE DE RECHERCHE
Admission conditions
Required diploma(s) :
Employment opportunities & career impact
Average time for obtaining the first job offer : 3 months after being graduated
Employment opportunities :
CORPORATE PARTNERS
We have built up an extended network of high-profile companies that take on our students for internships and recruitments:
DELOITTE
SOCIETE GENERALE
BNP PARIBAS/VIVERIS MANAGEMENT
ERNST & YOUNG/KPMG AUDIT
HSBC France
DIAC
AXA INVESTMENT MANAGERS
THE ROYAL BANK OF SCOTLAND
AIR France
HUDSON ADVISORS UK LIMITED
CARREFOUR
EUROCOPTER
GEMALTO
ARCELOR MITTAL FRANCE
SCHNEIDER ELECTRIC INDUSTRIES
ORANGE
CMA CGM
VALEO EQUIPEMENTS
ELECTRIQUES
SPIE
CLUB MEDITERRANEE
Program enrolment information and statistics
Students Age
Minimum age
19 years
Average age
24 years
Maximum age
40 years
Students Full Time work experience
Average Full Time work experience
2
Faculty profiles
KEDGE Business School's faculty is made up of almost 183 full-time lecturers and several hundred professional and academic speakers who teach at our French and international campuses.
The full-time faculty is comprised of lecturers-researchers, 90% of whom hold a PhD. 44% are international professors from over 30 different countries.
Due to the dynamics of the merger process, globalisation and the growth Kedge Business School is experiencing, it now boasts a substantial and incredibly diverse faculty, a strong asset in the face of new challenges in the fields of research and education.
Academic Excellence:
KEDGE is one of the European leaders in academic research on management, with a very ambitious research output.
FIRST FRENCH MANAGEMENT RESEARCH SCHOOL
KEDGE produces the equivalent of one article in a top-ranking journal every day.
In the 2017 ranking of best schools for research in management performed by L'Etudiant, the leading French magazine covering student orientation, KEDGE Business School came out on top in France with a total of 103 articles across all categories published by its faculty in 2015.
This exceptional performance is the result of its excellence strategy applied since the School's creation in 2013.
With three Centres of Excellence: Marketing, Supply Chain and CSR, and five Centres of Expertise: Wine & Spirits, Innovation & Entrepreneurship, Health Management, Finance Reconsidered and Creative Industries & Culture, the School affirms its academic expertise on several key issues in management sciences.
Campus facilities & Student Life
MARSEILLE CAMPUS
The Marseilles campus is located in the 9th arrondissement, in pleasant surroundings close to the calanques. It is well connected in terms of public transport (with Line 21 serving the city centre
Accommodation
The 9th, 8th and 6th arrondissements are the best ones to look at.
The liveliest and best areas to live in Marseilles city centre are Préfecture, Castellane, Perier, and Cours Julien.
The school is located in the 9th arrondissement, in the Luminy area. As a general rule, it is advisable to choose somewhere that is close to a Bus 21 stop which goes straight to the school.
You can check public transport in Marseilles at: http://www.rtm.fr/
Spaces in residences are limited especially during the Fall semester thus we recommend our International students to look into off-campus accommodation as well.
KEDGE Business School proposes rooms in 2 main student residences which are located on Luminy Campus (Alotra and Estudines).
The monthly rent may vary between 260€ and 470€ (depending on the room size and the residence).
Reservation for rooms on campus need to be done at least 3 months in advance and directly to the Housing department itself. Rooms are allocated on a first-come, first-served basis.
Residences in town
· Furnished Apartments in Marseilles
Partner agencies of Kedge Immo Marseille
· Nespick
Group Facebook of student offers of Kedge BS
Further information about on campus residences and housing options in Marseille can be found in the International Student Handbook.
Visit also our international housing platform www.housinganywhere.com This website is free to use and operating on a student-to-student basis
KEDGE Contact :
Mihaela Gamerre - International Student Office
+33 (0)4 91 82 73 14
Arrival information
Pick up assistance
The closest airport to travel to Marseille is the Marseilles-Provence Airport in the city of Marignane which is located at 30 minutes by car from Marseille town center.
The easiest way to get to town (to the Saint-Charles train station) is to take the airport shuttle:
It leaves every 20 minutes from 5:10am to 00:10am and costs 8,50€ one way and takes 30 minutes.
From the train station, KEDGE BS and its International Students Association InterAct offer each semester a pick-up assistance (free service) to reach our campus. The dates of the pick-up service will be communicated through the dedicated orientation session KEDGE BS website.
Integration
The InterAct association supports the International Student Office in facilitating the integration of international students among the French students through the organization of activities all year round.
Do not hesitate to contact The InterAct association on Facebook
Life in Marseille
Please download the International Student Handbook for more information related to the city of Marseille, transportation, accommodation, estimated expenses, health & insurance, banks, visas, scholarships.
Download files