Pennsylvania State University - Smeal College of Business

---
Executive MBA
U.S.A. - North America
Executive MBA
Pennsylvania State University - Smeal College of Business

---
Executive MBA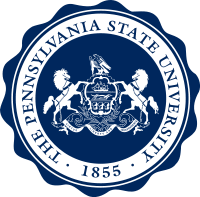 Pennsylvania State University - Smeal College of Business
Pennsylvania State University - Smeal College of Business
Smeal College of Business
220 Business Building,
University Park,
Pennsylvania 16802
Choose a Master, an MS or an MBA in Executive MBA
The sector of Executive MBA
The Executive MBA encompasses all the necessary requirements for any directive position in a company. The overall goal of any Executive MBA is to propel the strategic vision, the accuracy of the decision making, the access to the company's employees, the international perspective and the entrepreneurial initiative of each of their students. The purpose is to prepare with the best knowledge and skills them to the business world of our days
Follow a Masters/MS/MBA in Executive MBA
The Executive MBA is designed to improve and expand the managerial skills of the participating professionals, who occupy positions of responsibility in leading companies and organizations. During this master's degree, the participant develops the necessary managerial competences of a business project of any sector, with a clear objective: lead your organization towards developing competitive advantages that are sustainable over time. Another focus of the program is to procure the alumni the knowledges and capabilities to undertake on their own.
To have an Executive MBA
Studying an MBA can offer you multiple benefits. Management skills are strengthened and the future entrepreneur is filled with reasons to open his own business. To take an Executive MBA can be a good chance to update because the direction sector is not fixed or static, it moves fast and demand new challenges. Also, an Executive MBA is an excellent opportunity for candidates to expand their contact schedule. Those who have aspirations to remain in their sector or even to climb positions within it, the Executive MBA equips them with new and better tools that, in the face of labor selection processes or internal promotion, have an added value. Another focus of the program is to procure the alumni the knowledges and capabilities to undertake on their own.
Executive MBA in 2019
An Executive Master in Business Administration must respond to the increasing levels of demands that managers and entrepreneurs face on a daily basis. Aspects such as strategic vision, value addition, international perspective, corporate culture, social responsible behavior, the care of stakeholders and human capital management. They force us into lifelong learning if we are to be effective and efficient in discharging our responsibilities.
Key icons

Additional information / brochure

Video interview with the program director

Request info / Application
Special Awards in this Topic
| School / Program | Informations | |
| --- | --- | --- |
| | | |
| | | |
| | | |
| | | |
| | | |
| | | |
| | | |
| | | |
| | | |
| | | |
| | | |
| | | |
| | | |
| | | |
| | | |
| | | |
| | | |
| | | |
| | | |
| | | |
| | | |
| | | |
| | | |
| | | |
| | | |
| | | |
| | | |
| | | |
| | | |
| | | |
| | | |
| | | |
| | | |
| | | |
| | | |
| | | |
| | | |
| | | |
| | | |
| | | |
| | | |
| | | |
| | | |
| | | |
| | | |
| | | |
| | | |
| | | |
| | | |
| | | |