University of Tennessee

---
Full time MBA Program
U.S.A. - North America
MBA full time
University of Tennessee

---
Full time MBA Program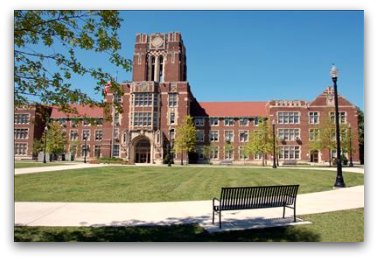 University of Tennessee
Choose a Master, an MS or an MBA in MBA full time
The sector of MBA Full Time
The directives positions must be occupied by managers and entrepreneurs capable of directing and leading organizations in a competitive, global and dynamic environment. Also, they must have the global knowledge of business management in an international environment that allows them to develop the management skills essential to lead complex projects in all kinds of organizations. Thus, the MBA responds to the real needs of the business world.
Follow a Masters/MS/MBA in MBA Full Time
Master in Business Administration (MBA), where students are expected to achieve solid and practical knowledge at an advanced level in the following fields: management and organization, finance, accounting, organization and management of enterprises; accounting; finance; marketing; corporate taxation; commercial law; and quantitative methods for decision making. The MBA is developed from the perspective of integrating the manager into the business. It gives the ability to innovate and to adapt to the new requirements of the market. Therefore, it provides participants with a global and strategic vision of business activity, integrating all the operational areas and offering participants a rich and varied range of management tools that come together to make decisions.
To have an MBA Full Time
A professional can make the decision to study an MBA for two basic reasons: updating their professional concepts or learning basic business management skills. When it comes to upgrading, it is usually the reason why professionals with more time in the business choose the MBA: to continue learning and remain competitive in a globalized market. The academic background of those studying for an MBA is highly valued in the business field. It's a future investment, which adds weight to your resume. In addition to a better salary, the MBA student can achieve better job positions. It must be mentioned, graduate professionals in these programs are more likely to gain leadership positions and senior management in companies.
Taking everything into account, pursuing an MBA leads to the consolidation of a good network of contacts, the gain of new skills and strategic knowledge, the stability and job recognition and the knowledge to start a new company.
MBA Full Time in 2019
The realization of an MBA is an investment decision that improves the probability of being hired or promoted, provides the necessary professional background and develops the skills needed to excel in a competitive and international environment. In a labour market as competitive as today's, one of the facts that makes one candidate stand out from another is being in possession of an MBA. This type of masters are highly valued by the companies and, as a consequence, they are very well paid.
Key icons

Additional information / brochure

Video interview with the program director

Request info / Application
Special Awards in this Topic
| School / Program | Informations | |
| --- | --- | --- |
| | | |
| | | |
| | | |
| | | |
| | | |
| | | |
| | | |
| | | |
| | | |
| | | |
| | | |
| | | |
| | | |
| | | |
| | | |
| | | |
| | | |
| | | |
| | | |
| | | |
| | | |
| | | |
| | | |
| | | |
| | | |
| | | |
| | | |
| | | |
| | | |
| | | |
| | | |
| | | |
| | | |
| | | |
| | | |
| | | |
| | | |
| | | |
| | | |
| | | |
| | | |
| | | |
| | | |
| | | |
| | | |
| | | |
| | | |
| | | |
| | | |
| | | |
| | | |
| | | |
| | | |
| | | |
| | | |
| | | |
| | | |
| | | |
| | | |
| | | |
| | | |
| | | |
| | | |
| | | |
| | | |