Director's message, Yasuhiro ARIKAWA

---
MSc in Finance
Japan - Far East Asia
Corporate Finance
Waseda Business School

---
MSc in Finance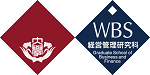 YASUHIRO ARIKAWA
Associate Professor of Waseda Business School
The Master of Science in Finance Program at Waseda Business School (WBS) is an English-based program to develop successful financial professionals. Building upon the long history of Waseda University's business education dating back to the early 1900s, our two-year program provides graduates with a solid understanding of the quantitative tools and analysis which are vital in the financial industry.
Why learn finance in Japan? Post-war Japan has seen intense ups and downs such as the rapid economic growth, the collapse of the bubble economy and a long economic slump. This history has produced experience and lessons of unique value. Learning these experiences based upon the modern finance theory encompasses a unique perspective, and this provides students with the successful learning experiences that we aim to achieve.
We truly look forward to welcoming students from all over the world. We are confident that our graduates will develop successful careers and make a difference in the world of finance.