All about this master

---
Advanced Master in Digital Strategy Management
France - Western Europe
E-Business and Digital Marketing
Grenoble Ecole de Management

---
Advanced Master in Digital Strategy Management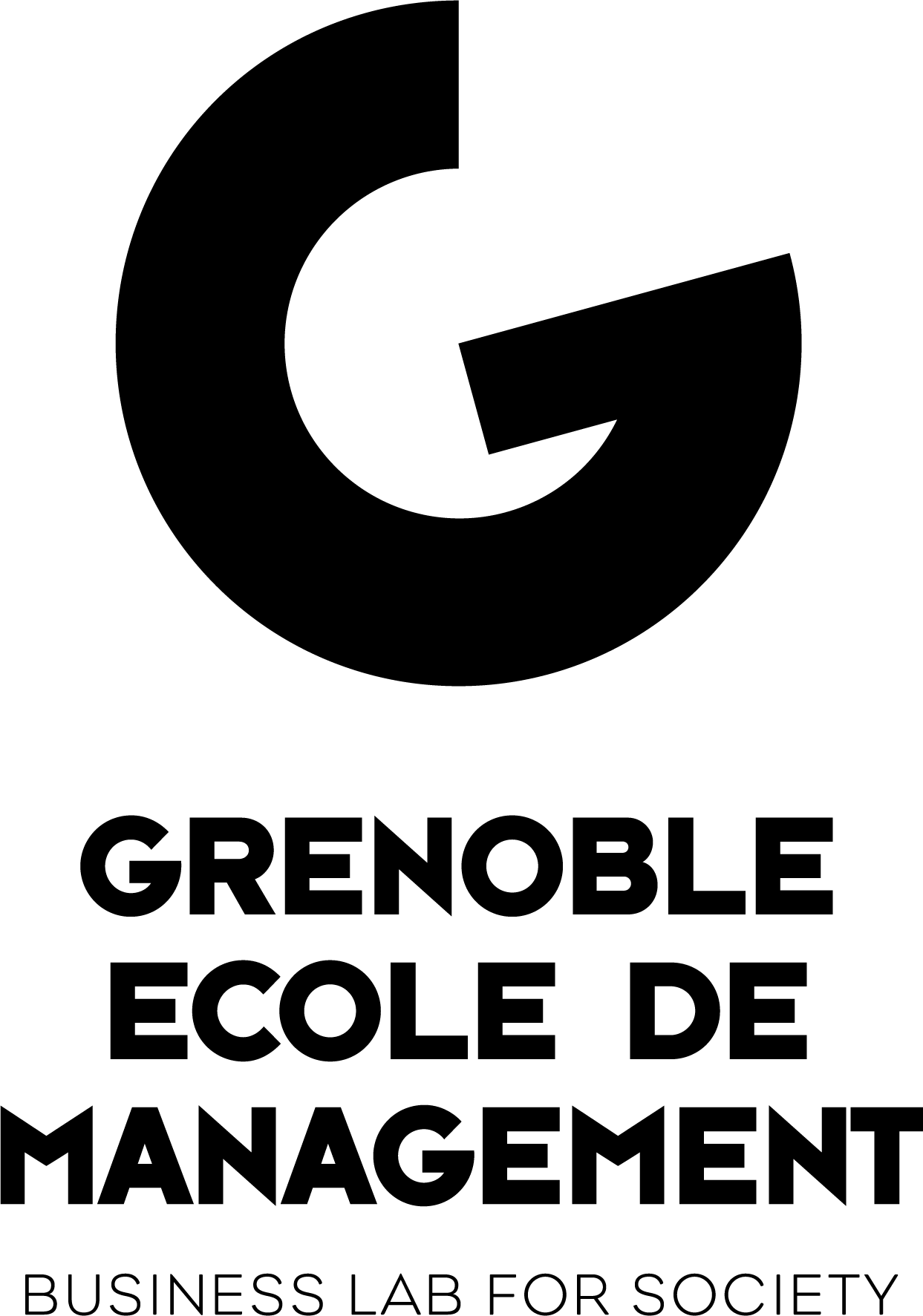 Program overview
A cutting-edge program ahead of the latest trends in digital and internet project management:
Program entirely focused on digital.
Courses taught in English using a mix of innovative and digital tools: live business cases, blended learning, blogging, video interviews and podcasting, etc.
Extensive international visibility offered to all participating students thanks to their blog and other social media and publishing platforms
Partnerships with leading companies worldwide.
Modern and comfortable campus in Paris, enriching and multicultural learning environment.
Offsite teaching at the Paris head office of technology leaders. Past years have included Google and Sensiolabs.
International career opportunities with competitive salaries.
Curriculum (courses, subject modules)
Induction Seminar (5 days)
Hands-on Digital Module (3 days)
Web Marketing Strategy (3 days)
Digital Marketing Techniques (3 days)
Digital Project Management (3 days)
Mobile Marketing and IoT (3 days)
E-Commerce & U-Commerce (3 days)
Content Creation and Social Media (3 days)
Research (1 day)
Digital transformation (2 days)
Geo-Strategy & Geo-Economy (3 days)
User Experience (3 days)
Digital Technologies & Innovation (3 days)
Flipped Teaching (a day and a half)
Legal Issues in Digital (a day and a half)
Video Marketing: practice and strategy (3 days)
Live Business Cases Presentations (3 days)
In our efforts to stay ahead of the latest changes in digital sectors, the curriculum is subject to last minute changes. These program details are provided for information and illustrative purposes only.
Tuition & Fees
Between 16900 and 16900 €
The program welcomes students from all academic and cultural backgrounds as well as all nationalities.
Degree Requirements
Any of Bachelor of Arts (BA), Bachelor of Science (BS) or equivalent diploma (e.g. a Bachelor of Fine Arts) AND a minimum of 3 years' relevant work experience
Any Master's degree such as a Master of Arts (MA), Master of Science (MSc / MS), Master of Education (MEd) or equivalent diploma (e.g. Master of Fine Arts)
Any doctoral degree
The program director may take into consideration any application that does not meet these criteria if the candidate's overall profile is exceptional.
English Language Proficiency
This course is 100% taught in English and includes a requirement to create content in English, that will be published. Advanced proficiency in English is required and will be assessed at the recruitment interview.
Employment opportunities & career impact
Employment opportunities :
Graduating from an Advanced Master in Digital Strategy Management will highlight your abilities in this realm thereby facilitating your evolution towards a variety of career opportunities worldwide such as (depending on your age and background):
Project managers for more junior users
Digital and social media directors and digital managers
E-marketing and e-business managers
Consultants in digital strategy
Web agency directors
Web entrepreneurs
CDOs (Chief Digital Officers) and CDMOs (Chief Digital Marketing Officers), for exec and more experienced students
Choose a Master, an MS or an MBA in E-Business and Digital Marketing
The Sector of E-Learning
The e-business consists of introducing communication technologies to carry out the activities of a business. It is a change in the traditional concept of making business based on the access to internet to markets and resources in a world interconnected and globalized. This new approach covers the whole range of economic activities accomplished on the Internet, whether for the sale of products or the provision of services. The only universal requirement for e-business is a computer and an Internet connection.
Follow a Masters/MS/MBA in E-Business
The Master's Degree in E-Business is aimed at digital enthusiasts who want to expand their skills and become high-level executives in management, marketing, communication and evolve in a highly technological environment. The prospective students should have an entrepreneurship spirit who wish to optimize the processes involved in demand, the design, configuration and integration of the set of elements of a virtual business project, both in the managerial and management areas and in the field of business administration and technological design. The objectives of the program are three: to acquire managerial skills in the digital sector, to know how to use all digital levers to generate economic activity in digital and to be propel to high-level positions in digital sector.
To Work in E-Business
According to Forbes, since 2007 and only in the USA, the E-Business sector, including fulfillment centers, has created 355,000 new jobs. That growth far exceeds the 51,000 jobs lost since 2007 in the "general retail" sector, which includes the brick and mortar retailers competing most directly with e-business: electronics stores; clothing, shoes and jewelry stores; sporting goods, hobby, musical instrument and book stores; and general merchandise stores, including department stores and super centers. Another data which proofs the importance of this sector is the growth of 11,9% in the first semester of 2019 in France. The specialization in this sector can lead to the following jobs: social media manager, digital entrepreneur, traffic analyst, E and M-Business project manager, product development manager E and M-commerce, SEO consultant, SMO consultant, director E-communication and online campaign manager
E-Business in 2019
In E-Business takes part in different aspects of the business world:
Traffic acquisition, traffic management and space purchase.
Big Data
Community management
Wed development, web design and video
Strategies and system's development
E-Business strategies
Key icons

Additional information / brochure

Video interview with the program director

Request info / Application
Special Awards in this Topic
| School / Program | Informations | |
| --- | --- | --- |
| | | |
| | | |
| | | |
| | | |
| | | |
| | | |
| | | |
| | | |
| | | |
| | | |
| | | |
| | | |
| | | |
| | | |
| | | |
| | | |
| | | |
| | | |
| | | |
| | | |
| | | |
| | | |
| | | |
| | | |
| | | |
| | | |
| | | |
| | | |
| | | |
| | | |
| | | |
| | | |
| | | |
| | | |
| | | |
| | | |
| | | |
| | | |
| | | |
| | | |
| | | |
| | | |
| | | |
| | | |
| | | |
| | | |
| | | |
| | | |
| | | |
| | | |
| | | |
| | | |
| | | |
| | | |
| | | |
| | | |
| | | |
| | | |
| | | |
| | | |