All about this master

---
MBA spécialisé #MCI : Manager du Marketing Digital
France - Western Europe
E-Business and Digital Marketing
Institut Leonard de Vinci

---
MBA spécialisé #MCI : Manager du Marketing Digital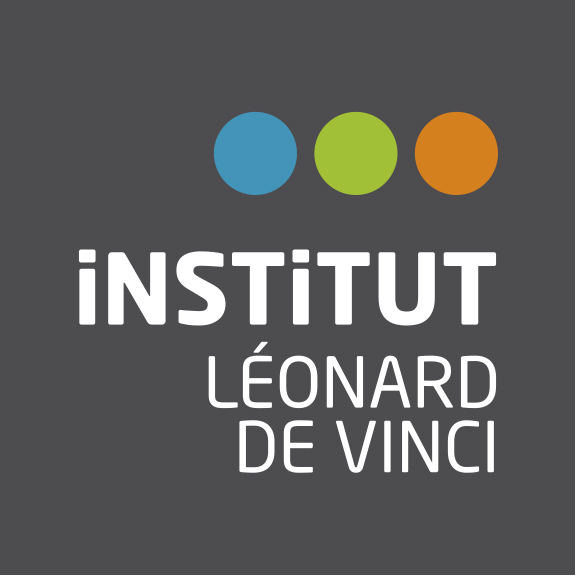 Program overview
The objective of the MBA is to deliver the key skills of the digital marketing and innovation. Students acquire a solid know-how that can be used to quickly adopt the changing technologies. They acquire agile and collaborative work methods and also have the ability to monitor, understand and analyze the innovation processes.
Curriculum (courses, subject modules)
The curriculum is built to address the different themes, gathered by modules, therough innovative educational methods and digital (case studies, simulations, business conferences, consulting missions, etc.). Beyond the course hours, students have a complementary learning methodology with a chatbot, courses in e-learning, video tutorials, inverted courses, challenges.
Content of the MBA program:
1 - Build and manage a digital project
HTML, CSS, CMS (WordPress), Prestashop, UX, Design Thinking, project management, agile method
2 - Digital marketing & adversiting
SEO / SEO, SEA (Google Ads), community management (LinkedIn, Twitter, Facebook, Instagram, Pinterest, Snapchat, Youtube ...), social ads, social media, social media, email marketing, media planning, e-advertising, search, display, native advertising, AB testing, performance marketing, affiliation, e-reputation, marketing influence, growth hacking
3 - E-commerce
Fundamentals of e-commerce, m-commerce, e-business, social selling, payment methods, m-payment, supply chain management, multichannel CRM, mobile marketing
4 - Data marketing
Big data, smart data, audience and traffic measurement user centric, centric and ad centric site, DMP (Data Management Platform), predictive models & algorithms, datavisualisation and dashboarding, data analytics (Google analytics and data studio)
5 - Startup & entrepreneurship
Startup ecosystem analysis and analysis, business models, business plan, fundraising 6 - Innovative technologies Initiation to robotics, connected objects / Internet of Things (IoT), artificial intelligence (AI), blockchain
Admission conditions
Required diploma(s) :
Tuition & Fees
Between 11900 and 12900 €
Between 12900 and 13900 €
Students must hold a Master's degree or a Bachelor's degree with minimum three years of professional experience.
Employment opportunities & career impact
Annual salary after graduation
Average Salary : 43 € (EUR)
Minimum Salary : 33 € (EUR)
Maximum Salary : 52 € (EUR)
Average time for obtaining the first job offer : Job obtained before the end of the program: 90 % Within 3 months after the end of the MBA: 100%
Employment opportunities :
Chief digital officer (Chef de projet digital), Responsable e-marketing, Responsable e-commerce, Responsable Innovation, Responsable e-Business, Media Trader web, Data analyst, Growth Hacker, Creative technologist, Cx Designer, Content Producer, Consultant en marketing digital, Créateur de start-ups, autoentrepreneur du digital…
Faculty profiles
Professionnals of the digital sector : (leading e-commerce sites, communication agencies, advertising, startups, consultants and sector experts), including former MCI MBA students who have become entrepreneurs, digital marketing managers, CDOs project leaders, who willingly share their knowledge with their successors on school benches.
Choose a Master, an MS or an MBA in E-Business and Digital Marketing
The Sector of E-Learning
The e-business consists of introducing communication technologies to carry out the activities of a business. It is a change in the traditional concept of making business based on the access to internet to markets and resources in a world interconnected and globalized. This new approach covers the whole range of economic activities accomplished on the Internet, whether for the sale of products or the provision of services. The only universal requirement for e-business is a computer and an Internet connection.
Follow a Masters/MS/MBA in E-Business
The Master's Degree in E-Business is aimed at digital enthusiasts who want to expand their skills and become high-level executives in management, marketing, communication and evolve in a highly technological environment. The prospective students should have an entrepreneurship spirit who wish to optimize the processes involved in demand, the design, configuration and integration of the set of elements of a virtual business project, both in the managerial and management areas and in the field of business administration and technological design. The objectives of the program are three: to acquire managerial skills in the digital sector, to know how to use all digital levers to generate economic activity in digital and to be propel to high-level positions in digital sector.
To Work in E-Business
According to Forbes, since 2007 and only in the USA, the E-Business sector, including fulfillment centers, has created 355,000 new jobs. That growth far exceeds the 51,000 jobs lost since 2007 in the "general retail" sector, which includes the brick and mortar retailers competing most directly with e-business: electronics stores; clothing, shoes and jewelry stores; sporting goods, hobby, musical instrument and book stores; and general merchandise stores, including department stores and super centers. Another data which proofs the importance of this sector is the growth of 11,9% in the first semester of 2019 in France. The specialization in this sector can lead to the following jobs: social media manager, digital entrepreneur, traffic analyst, E and M-Business project manager, product development manager E and M-commerce, SEO consultant, SMO consultant, director E-communication and online campaign manager
E-Business in 2019
In E-Business takes part in different aspects of the business world:
Traffic acquisition, traffic management and space purchase.
Big Data
Community management
Wed development, web design and video
Strategies and system's development
E-Business strategies
Key icons

Additional information / brochure

Video interview with the program director

Request info / Application
| Rank | School / Program | Informations | Apply |
| --- | --- | --- | --- |
| 1 | | | |
| 2 | | | |
| 3 | | | |
| 4 | | | |
| 5 | | | |
| 6 | | | |
| 7 | | | |
| 8 | | | |
| 9 | | | |
| 10 | | | |
| 11 | | | |
| 12 | | | |
| 13 | | | |
| 14 | | | |
| 15 | | | |
| 16 | | | |
| 17 | | | |
| 18 | | | |
| 19 | | | |
| 20 | | | |
| 21 | | | |
| 22 | | | |
| 23 | | | |
| 24 | | | |
| 25 | | | |
| 26 | | | |
| 27 | | | |
| 28 | | | |
| 29 | | | |
| 30 | | | |
| 31 | | | |
| 32 | | | |
| 33 | | | |
| 34 | | | |
| 35 | | | |
| 36 | | | |
| 37 | | | |
| 38 | | | |
| 39 | | | |
| 40 | | | |
| 41 | | | |
| 42 | | | |
| 43 | | | |
| 44 | | | |
| 45 | | | |
| 46 | | | |
| 47 | | | |
| 48 | | | |
| 49 | | | |
| 50 | | | |
| 51 | | | |
| 52 | | | |
| 53 | | | |
| 54 | | | |
| 55 | | | |
| 56 | | | |
| 57 | | | |
| 58 | | | |
| 59 | | | |
| 59 | | | |
| 60 | | | |
| School / Program | Informations | Apply |
| --- | --- | --- |