Director's message, STOPNICKI Alexandre

---
MBA spécialisé #MCI : Manager du Marketing Digital
France - Western Europe
E-Business and Digital Marketing
Institut Leonard de Vinci

---
MBA spécialisé #MCI : Manager du Marketing Digital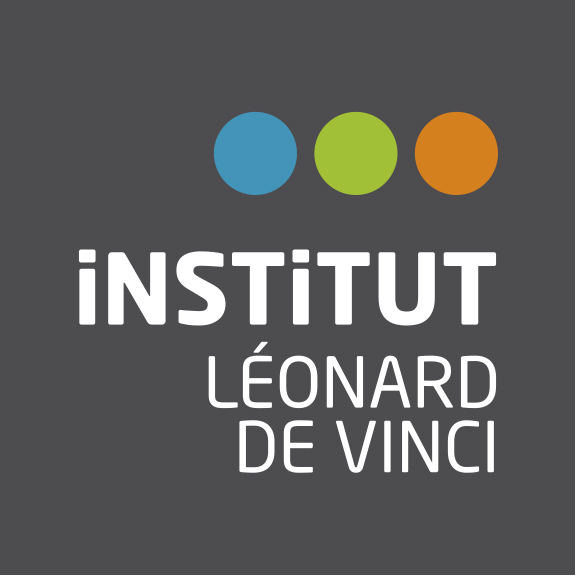 STOPNICKI ALEXANDRE
Program Director of Institut Leonard de Vinci
The digital world is constantly changing our lives and changing the way we work. A significant number of new jobs will appear over the next few years, so it is important to be well prepared for these changes. The digital professions offer a wide range of choices and numerous career opportunities: CDO (Chief Digital Officer), E-Commerce Manager, E-marketing Manager, Digital Project Manager, Media Trader Web, Data Analyst, Digital, Marketing Manager, Innovation Manager, Growth Hacker, Creative Technologist, Cx Designer, Content Producer, Digital Marketing Consultant, Startup Creator, Digital Autoentrepreneur ...
Digital marketing is now a mature sector and is an integral part of marketing actions. The functions and skills researched by businesses evolve very quickly which generates a need for more general profiles with a 360 vision of the digital world. Ultra-specialization remains for technical and back-office functions.
With experience of teaching in the digital field since 1997, we constantly build and adapt our MBA program to meet the real needs of businesses.
#MBAMCI is a master's degree program registered in the "National Directory of Professional Certifications" (RNCP) (title degree Manager of Digital Marketing Level I). Our MBA is pragmatic, operational and complete and adapted for students, executives and people in reconversion. We are training tomorrow's E-talents to equip them with the necessary skills:
- A solid "know-how" in digital marketing
- A mastery of agile and collaborative working methods
- Ability to follow, understand and analyze innovation
- A "savoir-être" to quickly adopt changes resulting from technologies
Our vision
Our strength
Our teaching method secrets
Our innovations
Employment
Our difference
Convince us
International outlooks
Choose a Master, an MS or an MBA in E-Business and Digital Marketing
The Sector of E-Learning
The e-business consists of introducing communication technologies to carry out the activities of a business. It is a change in the traditional concept of making business based on the access to internet to markets and resources in a world interconnected and globalized. This new approach covers the whole range of economic activities accomplished on the Internet, whether for the sale of products or the provision of services. The only universal requirement for e-business is a computer and an Internet connection.
Follow a Masters/MS/MBA in E-Business
The Master's Degree in E-Business is aimed at digital enthusiasts who want to expand their skills and become high-level executives in management, marketing, communication and evolve in a highly technological environment. The prospective students should have an entrepreneurship spirit who wish to optimize the processes involved in demand, the design, configuration and integration of the set of elements of a virtual business project, both in the managerial and management areas and in the field of business administration and technological design. The objectives of the program are three: to acquire managerial skills in the digital sector, to know how to use all digital levers to generate economic activity in digital and to be propel to high-level positions in digital sector.
To Work in E-Business
According to Forbes, since 2007 and only in the USA, the E-Business sector, including fulfillment centers, has created 355,000 new jobs. That growth far exceeds the 51,000 jobs lost since 2007 in the "general retail" sector, which includes the brick and mortar retailers competing most directly with e-business: electronics stores; clothing, shoes and jewelry stores; sporting goods, hobby, musical instrument and book stores; and general merchandise stores, including department stores and super centers. Another data which proofs the importance of this sector is the growth of 11,9% in the first semester of 2019 in France. The specialization in this sector can lead to the following jobs: social media manager, digital entrepreneur, traffic analyst, E and M-Business project manager, product development manager E and M-commerce, SEO consultant, SMO consultant, director E-communication and online campaign manager
E-Business in 2019
In E-Business takes part in different aspects of the business world:
Traffic acquisition, traffic management and space purchase.
Big Data
Community management
Wed development, web design and video
Strategies and system's development
E-Business strategies
Key icons

Additional information / brochure

Video interview with the program director

Request info / Application
| Rank | School / Program | Informations | Apply |
| --- | --- | --- | --- |
| 1 | | | |
| 2 | | | |
| 3 | | | |
| 4 | | | |
| 5 | | | |
| 6 | | | |
| 7 | | | |
| 8 | | | |
| 9 | | | |
| 10 | | | |
| 11 | | | |
| 12 | | | |
| 13 | | | |
| 14 | | | |
| 15 | | | |
| 16 | | | |
| 17 | | | |
| 18 | | | |
| 19 | | | |
| 20 | | | |
| 21 | | | |
| 22 | | | |
| 23 | | | |
| 24 | | | |
| 25 | | | |
| 26 | | | |
| 27 | | | |
| 28 | | | |
| 29 | | | |
| 30 | | | |
| 31 | | | |
| 32 | | | |
| 33 | | | |
| 34 | | | |
| 35 | | | |
| 36 | | | |
| 37 | | | |
| 38 | | | |
| 39 | | | |
| 40 | | | |
| 41 | | | |
| 42 | | | |
| 43 | | | |
| 44 | | | |
| 45 | | | |
| 46 | | | |
| 47 | | | |
| 48 | | | |
| 49 | | | |
| 50 | | | |
| 51 | | | |
| 52 | | | |
| 53 | | | |
| 54 | | | |
| 55 | | | |
| 56 | | | |
| 57 | | | |
| 58 | | | |
| 59 | | | |
| 59 | | | |
| 60 | | | |
| School / Program | Informations | Apply |
| --- | --- | --- |