All about this master

---
Human Resource Management
Mongolia - Far East Asia
Human Resources Management
Mongolian University of Science and Technology (MUST) - Graduate School of Business

---
Human Resource Management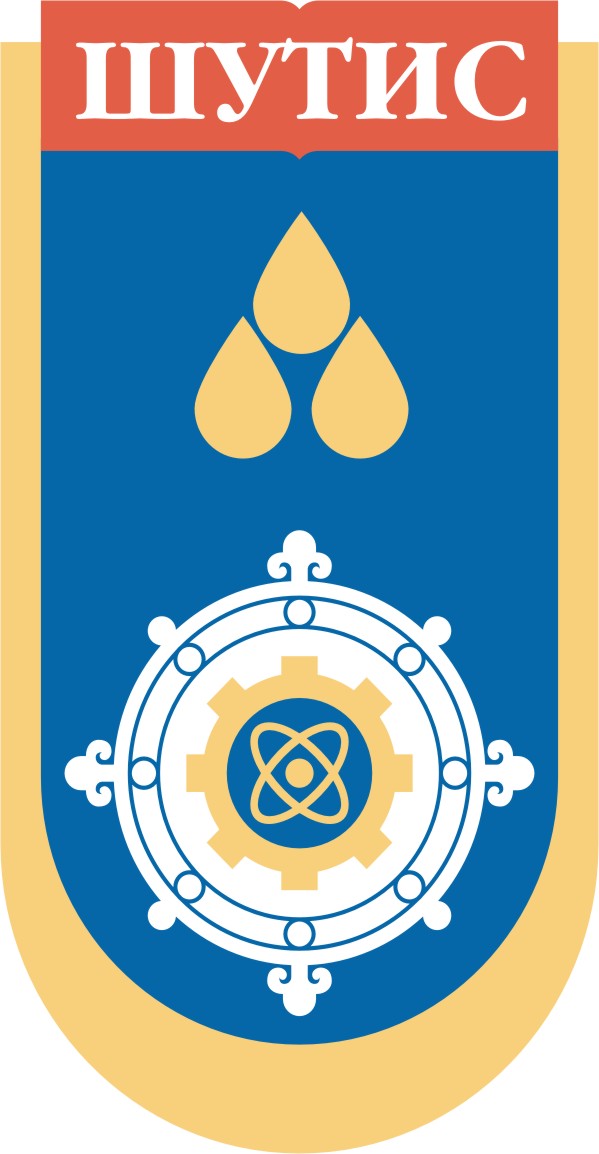 Program overview
A. Major master's degree program:
Compared to the baccalaureate program, the Human resource management program at the master degree's level has more advanced content. It requires 37 credit hours (12 credits of general education, 18 credits of specialized courses, 7 credits of graduate work) designed to be taken within 1.5-2 academic years. A student who has a bachelor degree in this major is able to receive a master degree within 1.5 years, while another student with a bachelor degree in a different major is likely to graduate within 2 years by taking additional courses to make up the difference.
B. Minor training:
A master's student can take an applied program of different majors that he/she is interested in.
In particular, since the 2011-2012 academic year, in order to prepare and offer human resource management program for recruits with another major, a year-long applied program in human resource management is now being offered.
C. Specialized programs:
Taking into account real market conditions and its demands, our school is aiming to appeal to the following groups of learners:
Engineers from production and business organizations with high or vocational education, technical and administrative officers;

People who need to strengthen their theoretical knowledge and specialize;

People who are willing to improve their knowledge in a certain area.

People who are willing to be engaged in a specialized program should study in accordance with certain procedures.

Learners who complete the program should be awarded a certificate.
Meanwhile, we started offering online courses and e-training of approved programs (training materials) in compliance with current procedures of MUST.
School of Business Administration and Humanities of Mongolian University of Science and Technology is delivering advanced training by expanding Human resource management program from bachelor degree to master and doctoral degrees.
Curriculum (courses, subject modules)
Curriculum of Human resource management MASTER program developed by CSMS of MUST
Index: Е340300
Course code

Course name

Credit

Pre-

requisite

Term

Language of instructions

GENERAL HIGH EDUCATION COURSES:

12

A. Compulsory courses :

10

D.MT711

Economics

3

D.MT211

Optional

English

S.PS701

Research methodology I

1

Optional

English

D.PS702

Research methodology II

2

S.PS701

Optional

English

S.SS702

Economics philosophy

2

Optional

English

S.SW701

Business applications program

2

Spring

English

B. ELECTIVES :

2

S.EL701

English IV

2

Spring

English

S.RL701

Russian IV

2

Fall

Russian

SPECIALIZED COURSES:

18

A. Compulsory courses:

12

D.BA701

Strategy management

3

D.BA201

Fall

English

D.PM701

Management psychology II

3

D.PM303

Spring

English

D.PM702

Human resource management II

3

D.PM302

Fall

English

D.PM727

Research work seminar I

1

Optional

English

D.PM728

Research work seminar II

1

D.PM727

Optional

English

D.PM729

Research work seminar III

1

D.PM728

Optional

English

B. ELECTIVES :

6

D.PM706

Management sociology

3

D.BA201

Fall

English

D.PM708

Business guidelines

3
Admission conditions
Required diploma(s) :
Tuition & Fees
Between 4000 and 5000 USD
Tuition and fee will slightly vary depending on number of credits and exchange rate
Employment opportunities & career impact
Annual salary after graduation
Average Salary : 800 $ (USD)
Minimum Salary : 600 $ (USD)
Maximum Salary : 1000 $ (USD)
Average time for obtaining the first job offer : 1 month
Employment opportunities :
Graduates of HRM program can work as the following:
Human Resources Manager

Executive chief of HRM

Researcher in a scientific research organization

Lecturer in a Higher Education Institution
In 2014, Computer Science and Management School was rearranged into School of Business Administration and Humanities. Before that rearrangement, in 1992, School was established as one of the branch schools of MUST. Since 1998 it started producing specialists in Human Recourses Management specialization. In 2011-2012, 116 master specialists were studying in this program.
Alumni
One of faculty from the Management Professorship is allowed to take responsibility for making relations with graduates and carry out a regular survey and analysis of their employment statistics.
For our graduates the following are suggested:
Ø A proposal is sent to recent graduates from early alumni;
Ø Faculty get in touch with employers, mediate about work positions;
Ø Organizations that were objects of research work make a proposal to work in their workplace for graduates;
Ø An advisor and faculty of this area help students make a contact with employers as the latter request;
Ø Workplaces are offered by taking account into GPA of graduates;
Ø Employers can be involved in degree thesis defense and take an interview with students and then they make a proposal to hire students;
Ø Placement ads are placed on the advertising board;
Ø Graduates can get a job through employment broker centers;
Ø Representatives of business entities are involved in the commission for defending final term paper and they make a proposal to work;
Ø A student-introductory day for employers is held throughout MUST.
Program enrolment information and statistics
Students Age
Minimum age
20 years
Average age
27 years
Maximum age
35 years
Students Full Time work experience
Minimum Full Time work experience
10
Average Full Time work experience
5
Maximum Full Time work experience
1
Application Deadlines
Session 1
Application Deadline
2015.08.15
Date of Eligibility
2015.08.25
Date / period for personal interview
2015.08.28
Admission result
2015.08.30
Session 2
Application Deadline
2016.01.10
Date of Eligibility
2016.01.15
Date / period for personal interview
2016.01.20
Admission result
2016.01.25
Faculty profiles
Composition of a team delivering the program:
Our team has a professor, an associate professor. Other teachers are being studied in a doctoral degree course and preparing to defend a doctoral degree in order to keep consistency in human resources. When our school recruits new faculty resources for this professorship, it complies with faculty selection procedures of MUST. Moreover, aiming at shaping excellent faculty composition with skillful teachers, master graduate students are allowed to work as a contracted teacher by training under control of an associate professor. Those contracted teachers should also be selected in accordance with the selection procedure.
Faculty composition of Management professorship
Table 1
№

Teachers' name

Academic title

Position ranking

School, qualification, diploma number

1

G. Batkhurel

Doctor /Sc.D/

Director of CSMS,

Leading professor

– Mongolian National University(MNU), Industrial economics, organization

– Mongolian University of Science and Technology(MUST), /Ph.D/ in Business administration

D01, DP0028

–Doctor(Sc.D), professor

2

H. Purevdagva

Doctor /Ph.D/

Professor

o Mongolian National University(MNU), Industrial economics, organization

o MUST, Business administration

o D24962, DP№97828

3

Ts. Ganbat

Доктор /Ph.D/

Associate professor

o Management Institute of Moscow, economist-cybernetic specialist

o MUST, Information system management

o D№990023, DM0564

4

Ts. Tsogzolmaa

Доктор /Ph.D/

Senior teacher

o Mongolian National University of Education(MNUE), B№25913

o Institute of Trade and Production M№981033

o DR № 0066376

5

L. Tserenchimed

Master,

doctoral student

Senior teacher

o Poly-technical Institute, Transportation economics, organization

o Technical Institute, Business administration

o D114134, D0258

6

S. Soyol-Erdene

Master,

doctoral student

Senior teacher

o MNU, Psychologist

o MNU, Psychology

o D9800250, D№99/692

7

A. Bolormaa

Master,

doctoral student

Senior teacher

o Ural National University of Yekaterinburg, Russia, philosopher

o TB№363985, M№990008

8

D.Nyamdulam

Master

Senior teacher

o MNU, Lawyer

o Master in law D№99/742, D9806740

9

A.Oyungerel

Master,

doctoral student

Senior teacher

o MNU, Lawyer

o D 99 07110, DE20030475

10

D. Ariunjargal

Master,

doctoral student
Campus facilities & Student Life
Mongolian University of Science and Technology was founded in 1959. With its superior quality service to society, MUST has proved itself to be a leading national university in providing the highest quality of education and producing a great number of leading engineers in the fields of science, technology and engineering. Over 36 thousand of our undergraduate, graduate and postgraduate students have built themselves both an inclination and a capacity to inquire that will serve them well throughout their lives and learn to analyze issues from a variety of perspectives and to synthesize what they learn into personal and professional decisions that are ethical and socially responsible. School of Business Administration and Humanities (SBAH), as one of branch schools of MUST, has 110 faculty and staff. From these, 96 are fulltime faculty, from which 26 have a doctor's degree and 70 have a master's degree. Of the faculty, 46 are male and 50 are female 19.8% of the faculty have been working 1-5 years, 25% of faculty 6-10 years, 12.5% of faculty 10-15 years, 4% of faculty 16-20 years, 14.5% of faculty 25-30 years and 24.2% of faculty have been working more than 30 years. SBAH of MUST is located in the 2nd khoroo, Ikh-Toiruu 13381, Bayanzurkh district, Ulaanbaatar, Mongolia. It is placed in a four-storied premise with an area of 8064 square meters, The school has an education building, including 97 classrooms and various auditoriums, letting 1540 students study in one shift. There are 27 lecture auditoriums, 13 laboratories, a gymnasium and 10 fully equipped computer laboratories. 49.4 percent of classrooms and rooms are designed to offer education services. This reveals that working and learning conditions for faculty and students fully meet standard requirements, and that the school's space is sufficient. This school has a five-storied dormitory of usable 6648 square meters. 350 students live in it. The dormitory is separated into suites, with one suite housing six students. Each suite is equipped with a bathroom and a shower. The dormitory is equipped with the following:
ü A set of computers, television, audio system for public use;
ü Public kitchen, a water boiler, a fridge;
ü Public telephone on the ground floor;
ü A bathroom for men on the third floor, a bathroom for women on the second floor;
ü Luggage room;
ü A reading hall with 20 seats and 754 books;
ü An Internet room with 10 computers set up in 2009.
A school canteen has 16 desks with 64 seats and it offers a variety of dishes, snacks and beverages.
It serves on average over 1000 students and teachers in double scale every day. In 2009-2010 academic year, a two room medical center was opened. It was equipped with all necessary equipment and tools for providing fist aid. An experienced doctor who majored in Bulgaria is available for serving students, teachers and other staff. A gymnasium is open for all of the learners, and in 2010-2011 academic year a fitness club was equipped with a complex setting which is available for students, faculty and staff.
There are two auditoriums and a laboratory in the professorship of management. A business-incubator laboratory and a scientific library are usually used for master students who are writing graduate work, and other laboratories serve students. The availability of modern advanced technologies for educational in our school is getting better year by year. For example, 24-hour access to the Internet in the dormitory allows students to study regardless time and distance.
Teachers' rooms, cabinets, furniture, facilities applied in training fully meet contemporary requirements, and faculty are able to work beyond working hours. In 2010-2011 academic year, classrooms, auditoriums and staff rooms were redecorated and furniture was changed. Professors and teachers are able to work in overall Internet conditions of 1GBPS speed and they are provided with all necessary equipment and tools designed for teaching. There are 324 computers for educational use in SBAH and 17 computers are used for faculty of this professorship, 56 desktops are placed in laboratories, 5 laptops are used in laboratory use. In training, we generally utilize Microsoft Office (Word, PowerPoint, Excel, Access, Project, Visio, Publisher), and all programs of the Adobe set (Photoshop, Dreamweaver, Reader, Flash, Aftereffect гэх etc.,) besides using specific professional programs. While offering educational processes, school and faculty pay much attention to purchasing and installing necessary software for training which meets market demands, professional applications, as well as focus on student training for using this software. Furthermore, as our school specializes in information technology, we are aiming to focus on delivering education with programs which meet world standards.
Supplying students with books, textbooks and handbooks is one of essential factors in implementing the Human Resource Management program's master degree. CSMS has a consistent policy of supplying books, textbooks and methodological handouts required for delivering education. This is reflected in faculty and professorship's plans, and controlling implementation with performance of result-based contract and self-assessment reports. Order of purchasing new books is determined by school administration based on faculty requests.
By visiting http://opac.must.edu.mn/, the address of MUST's electronic catalogue, faculty and students are able to search for necessary books, textbooks, and printed materials by three criteria: book name, author, and key words. Currently, Table 6 shows library books classified into three groups such as general education, professional and specialized courses applied in Human resource management program at master degree.
Books and textbooks applied in the Human Resource Management program
Table 3
#

Course name

Type and unit of books and textbooks by languages

All types

Total unit

Mongolian

Russian

English

Type

Unit

Type

Unit

Type

Unit

1

Research methodology

5

22

1

1

2

3

8

26

2

Strategy management

2

8

9

13
Choose a Master, an MS or an MBA in Human Resources Management
The Sector of Human Resources Management
The entire company lies on its ability to respond to the goals in a dynamic environment in the most profitable way. This requires that suitable people, with the right combination of knowledge and skills, are in the right place and at the right time to do the necessary work in the best way. The organizations are carry out by people; who makes the advances, the achievements and mistakes. That is why they are the most valuable resource in any society. Nowadays, companies are investing each day more in their Human Resources, which can define the future and the prospective of the company.
Follow a Masters/MS/MBA in Human Resources Management
These master allows the Human Resources professionals to handle and manage the RR.HH department of a company. They will be able to apply the most innovative and effective talent management techniques. The future human resources expert will learn to manage the human capital of a company, the remuneration, the recruitment and the prevention from occupational risks and labor extinction. Also, he could select, retain and motivate the talent that brings more advantages to the company. On the other hand, he will be capable to address changes in organizations and new organizational models, to make the most of the new technologies available and use new leadership and staff training techniques.
To Work in Human Resources Management
S. XXI companies need more than just a selection of people. They are committed to the management of talent, the retention of it and leadership of professional teams. This Master's Degree prepares you to work in the field of human resources, leadership and promotion of people in public or private sector organizations, selection consultants and human resources management, temporary work agencies, consultancies specializing in training and development of human capital, etc. According to the Sixth Spring Professional Report on Qualifications with More Professional Outputs from the Adecco Group, the sector in industrial relations and human resources occupies the ninth position among the university degrees with greater demand in the labor market in Europe. In general, job prospects for people who have been trained in some field of human resources are good. More and more private companies and government institutions are demanding specialists in work organization and human resources. Their roles and activities include: human resources management and management design, management and evaluation of social and labor policies, advice on employment and local development, training and career guidance teacher, external consultant specializing in recruitment, security, agreements, labor disputes, etc.
Human Resources Management in 2019
The five major trends in Human Resources for 2019, according to the analysis carried out by Top Employers Institute, between the 1.300 certified companies in 115 countries are: the design of strategies that place employees at the center of the organization, the change management processes that involve the personal, the innovative communication formats, the obtention of the data impacting the business and setting up work environments with clear values. It is certified a tendency which centers the human capital in the key of succeed of a company.
Key icons

Additional information / brochure

Video interview with the program director

Request info / Application
| Rank | School / Program | Informations | Apply |
| --- | --- | --- | --- |
| 1 | | | |
| 2 | | | |
| 3 | | | |
| 4 | | | |
| 5 | | | |
| 6 | | | |
| 7 | | | |
| 8 | | | |
| 9 | | | |
| 10 | | | |
| 11 | | | |
| 12 | | | |
| 13 | | | |
| 14 | | | |
| 15 | | | |
| 16 | | | |
| 17 | | | |
| 18 | | | |
| 19 | | | |
| 20 | | | |
| School / Program | Informations | Apply |
| --- | --- | --- |