All about this master

---
MSc. Ingénieur d'Affaires
France - Western Europe
Industrial and Operations Management
KEDGE Business School

---
MSc. Ingénieur d'Affaires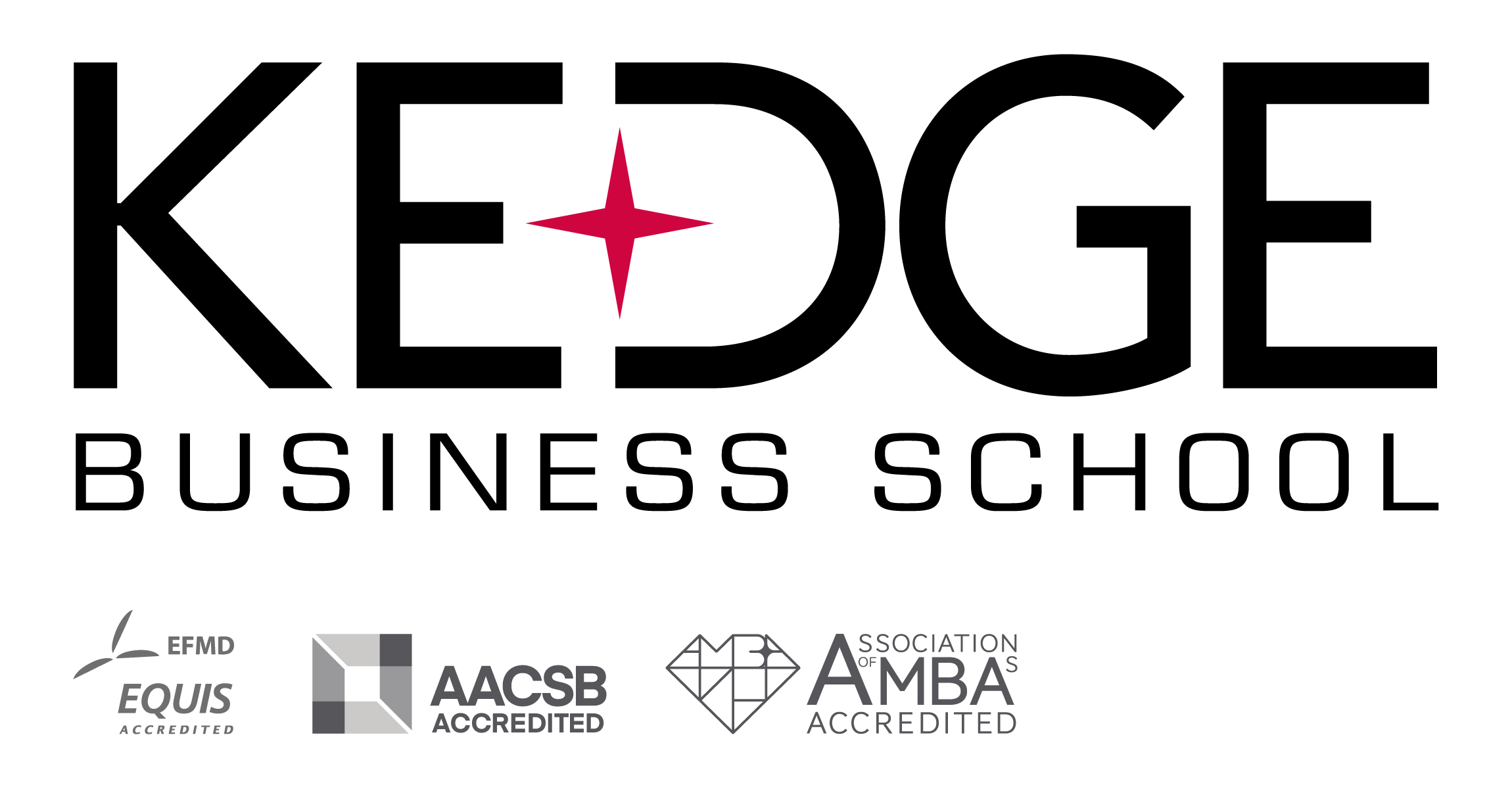 Program overview
L'objectif du MSc Ingénierie d'Affaires est de former des managers, des entrepreneurs qui développent un portefeuille d'affaires et pilotent des projets au cœur des enjeux de l'innovation et de l'économie de demain. Il est prioritairement destiné aux étudiants issus des filières scientifiques et technologiques.
Ce programme permet de se former à la négociation d'affaires sur la base de la construction d'une offre de solution globale. Il appréhende la complexité de l'ingénierie et du management de projets innovants.
Lors de votre parcours, vous pouvez choisir votre spécialisation :
- Achats industriels internationaux
- Business Development
- Services B to B
- Innovation and design thinking
Admission conditions
Required diploma(s) :
Tuition & Fees
Between 7000 and 8700 €
ADMISSION EN L3
Candidats titulaires d'un diplôme Bac+2 scientifique, technologique, technico-commercial, ou tertiaire (parcours adapté selon profil)
ADMISSION EN M1
Candidats titulaires d'un diplôme Bac+3/4 scientifique, technologique, technico-commercial
ADMISSION EN M2
Candidats titulaires d'un diplôme d'ingénieur ou bac+5 (bac+4 selon profil) scientifique, technologique, technico-commercial
Etape 1 : Dépôt du dossier de candidature en ligne
1. Se connecter sur http://join.kedgebs.com

2. Remplir les informations demandées et joindre les documents suivants :

PIECES OBLIGATOIRES
Résultats académiques
Lettre de motivation
Curriculum vitae
Evaluation des expériences professionnelles associatives et/ou internationale
PIECES FALCUTATIVES
Autre diplôme (autre que dernier obtenu)
Une lettre de recommandation
Une attestation de TOEIC / TOEFL (dans le cas d'une candidature sur un programme en Anglais, cette pièce est obligatoire)
3. Régler les 120 euros de frais de dossier afin de valider votre candidature.
Etape 2 : Epreuves orales et écrites
Cette 2ème étape est accessible aux candidats admissibles uniquement.
Note de synthèse sur des articles à portée technologique ou scientifique
Entretien de motivation
QCM en anglais
Les candidats localisés à l'étranger, qui ne peuvent absolument pas se rendre en France pour les sélections, ont la possibilité de passer l'entretien en visioconférence.
Il existe des bourses, sous conditions, pour vous aider à financer vos études. Sans financer l'intégralité de vos frais de scolarité et de votre vie étudiante, elles y contribueront.
Employment opportunities & career impact
Average time for obtaining the first job offer : 95% après 6 mois 20% de diplômés à l\'international
Employment opportunities :
Le MSc Ingénierie d'affaires prépare à de nombreux métiers en lien avec les secteurs industriels et high tech : ingénieur d'affaires, ingénieur commercial, chef de produit, acheteur industriel, chef de projet, ingénieur d'affaires export, key account manager, contract manager, service level manager.
Program enrolment information and statistics
Students Age
Average age
22 years
Campus facilities & Student Life
Le campus de la Grande Tourrache permet à ses étudiants l'accès des infrastructures et outils innovants :
Le Cube met à disposition près de 8 000 ouvrages, plus de 100 périodiques français et étrangers, 200 vidéos et DVD. Véritable bibliothèque numérique, elle permet l'accès à une vingtaine de bases de données. Elle est d'ailleurs consultable à distance sur le web par chacun de nos étudiants. Elle est dotée d'un accès wifi et de postes informatiques.
Des amphis de diverses capacités (220 et 80 places)
Une vingtaine de salles
Un brain bubble permettant le travail collectif
Des workshops équipés (thermoformeuse, perceuse à colonne, tour à bois, scies à ruban, ensemble d'outils nécessaires pour le maquettage...)
Un studio photo
Des salles informatiques: la 3D zone (une trentaine de postes en libre-service) et un accès wifi sur tout le campus)
Une cafétéria spacieuse et lumineuse avec sa cour extérieure pour profiter des 300 jours d'ensoleillement annuels
Des résidences sur le campus et a proximité
Un parking pour véhicules et moto, l'accès aux transports en commun