All about this master

---
MSc Marketing & Brand Management parcours Management Opérationnel de la Marque
France - Western Europe
Marketing
KEDGE Business School

---
MSc Marketing & Brand Management parcours Management Opérationnel de la Marque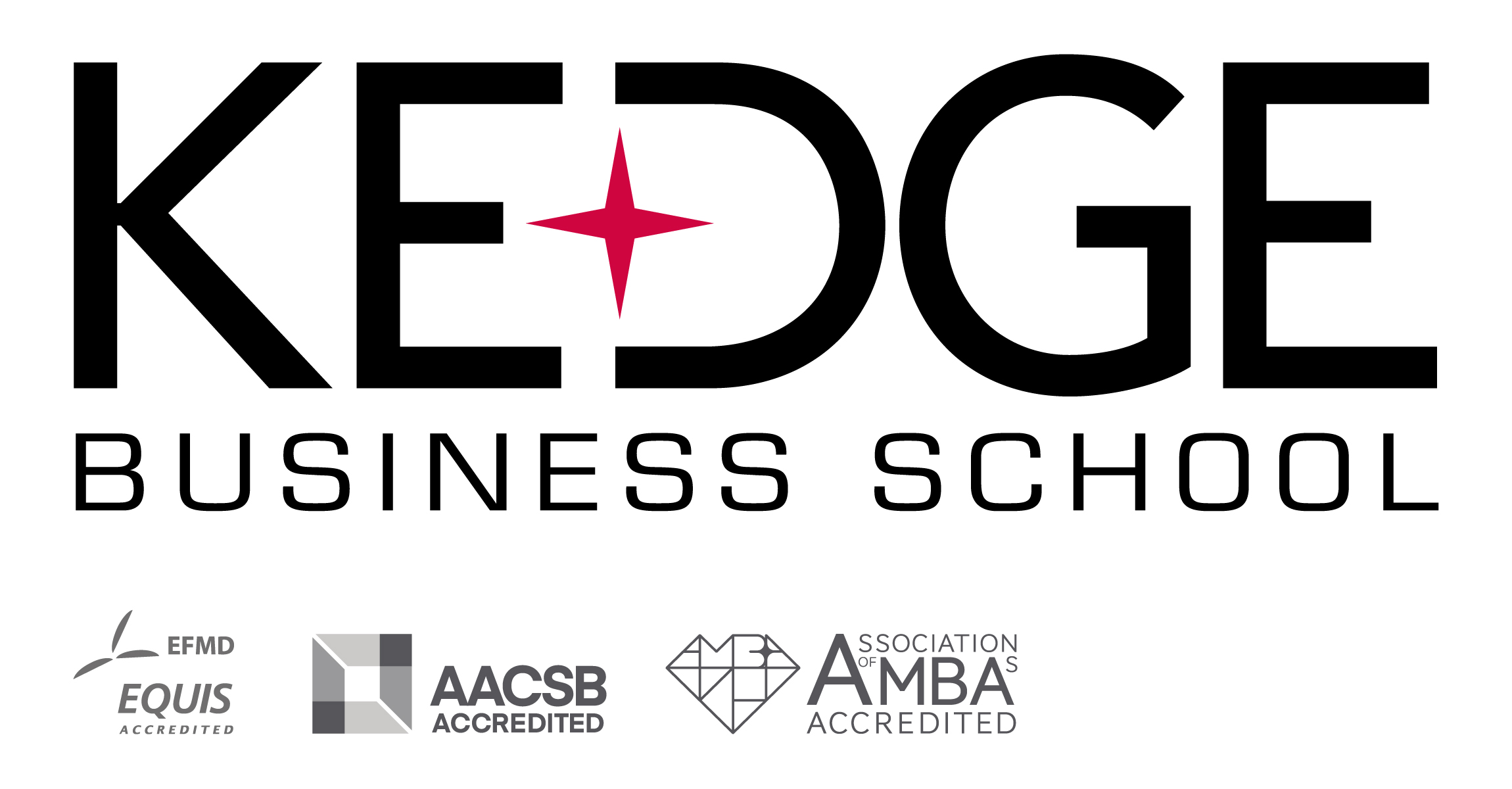 Program overview
With the MSc Marketing & Brand Management programme, students benefit from a dual approach.
First, they benefit from a comprehensive and innovative exploration of the marketing function, extending to topics such as cultural perspectives of consumption or new strategies for promoting brand ubiquity.
Secondly, they can choose between 2 specialisation paths: Brand Management and Sales leadership & negotiation in BtoB.
A company will follow the students throughout conferences, job dating, case studies, workshops, applied research problems, etc. in order to acquire a real professional experience.
Curriculum (courses, subject modules)
COMMON CORE
Culture consumption and marketing
Business analytics
Brand management
Digital marketing
Sustainable marketing
BtoB marketing
SPECIALISATION PATHS
BRAND MANAGEMENT - Campus of Marseille
Experiential branding & consumption
Product manager
Marketing of services
Communication 360
Key account management
Marketing decision making
SALES LEADERSHIP & NEGOTIATION IN BTOB - Campus of Bordeaux
Selling products and solutions
Global strategic customer management
Sales force management
Social selling
Negotiation
Salesforce software training
Specific BtoB relationships: retail
Specific BtoB relationships: SMEs
BtoB digital transformation
Financial impact of negotiation
Legal context in BtoB relationships
6-MONTHS INTERNSHIP ABROAD OR IN FRANCE
RESEARCH PAPER/THESIS
Admission conditions
Required diploma(s) :
Employment opportunities & career impact
Employment opportunities :
Brand manager / Customer experience manager / Product manager / Research officer / Category manager / Trade marketing manager / Project Manager / Key account manager / Business engineer / Head of development / Sales, Agency, Regional manager / Sales manager / Strategic customer manager / Sales area manager / Regional director / Sales Director / Global account manager / Business marketing manager / Business developer / Sector leader / Event project manager
Application Deadlines
Short Track :
Admission level : International Bachelor's degree (4 years)
Duration : 18 months
Degree : Master of Science
Campus : Bordeaux / Marseille
Language : English
Long Track :
Admission level : Bachelor's degree
Duration : 30 months
Degree : Master of Science
Campus : Bordeaux / Marseille
Language : English
Faculty profiles
KEDGE Business School's faculty is made up of almost 183 full-time lecturers and several hundred professional and academic speakers who teach at our French and international campuses.
The full-time faculty is comprised of lecturers-researchers, 90% of whom hold a PhD. 44% are international professors from over 30 different countries.
Due to the dynamics of the merger process, globalisation and the growth Kedge Business School is experiencing, it now boasts a substantial and incredibly diverse faculty, a strong asset in the face of new challenges in the fields of research and education.
Academic Excellence:
KEDGE is one of the European leaders in academic research on management, with a very ambitious research output.
FIRST FRENCH MANAGEMENT RESEARCH SCHOOL
KEDGE produces the equivalent of one article in a top-ranking journal every day.
In the 2017 ranking of best schools for research in management performed by L'Etudiant, the leading French magazine covering student orientation, KEDGE Business School came out on top in France with a total of 103 articles across all categories published by its faculty in 2015.
This exceptional performance is the result of its excellence strategy applied since the School's creation in 2013.
With three Centres of Excellence: Marketing, Supply Chain and CSR, and five Centres of Expertise: Wine & Spirits, Innovation & Entrepreneurship, Health Management, Finance Reconsidered and Creative Industries & Culture, the School affirms its academic expertise on several key issues in management sciences.
Choose a Master, an MS or an MBA in Marketing
The Sector of Western Marketing
Nowadays, the companies have to sell their products and offers in a high competitive and dynamic world. The new technologies and the amount of data available owe the companies to invest a large extent of their resources in Marketing and Sales. The finality is to create an unique brand which can be sell in different western target markets profiting of the data analysis and the new channels of communication, such as social media or blogs.
Follow a Masters/MS/MBA in Western Marketing
The Master in Western Marketing looks for the students to finish with the capacities of understanding and applying marketing fundamentals and strategies in accordance with the company's strategy. The will acquire the techniques to obtain information about the market situation and the different scenarios. Therefore, the students will develop the skills necessary in identifying opportunities, threats and changes to the company's competitive environment and they will be able to adapt the company's strategy according to possible scenarios in order to create the best business strategy. Also a clear understanding of the commercial trends and be able to change and adapt to the dynamic environment in order to overcome the competence.
To Work in Western Marketing
Western Marketing is a rising sector due to the increase in the use of data, the diversity of ways to access the target market and the IT tech advances, the futures prospectives up to 2024 are: a 19 percent rate of growth for marketing research analysts, about a 9 percent in marketing managers and 6 percent in social media managers.
There are various job titles for Marketing expertise, including product manager, brand manager, digital marketing manager, key account manager or marketing technician
Western Marketing in 2019
In a globalized world, companies are working relentlessly to adapt to the western interconnected world. They required for their new professionals develop strategic thinking to enter in new markets with an international western perspective. Another necessary ability is to be able make informed decisions in a global and dynamic environment and see market opportunities using a big quantity of data. It is important to be able to apply the principles of international western brand construction and management, creating products adapted for international western markets.
Due to new technologies, it is important to optimize the quality and content of the company's websites, social networks and virtual communities. The development of strategies and campaigns in mobile device applications, as well as on social networks, is a remarkable part of the job. Future workers must take into account the planning on offline and online channels, the creation of efficiently digital marketing strategies and the understand the sales process in international contexts B2B
Key icons

Additional information / brochure

Video interview with the program director

Request info / Application
| Rank | School / Program | Informations | Apply |
| --- | --- | --- | --- |
| 1 | | | |
| 2 | | | |
| 3 | | | |
| 4 | | | |
| 5 | | | |
| 6 | | | |
| 7 | | | |
| 8 | | | |
| 9 | | | |
| 10 | | | |
| 11 | | | |
| 12 | | | |
| 13 | | | |
| 14 | | | |
| 15 | | | |
| 16 | | | |
| 17 | | | |
| 18 | | | |
| 19 | | | |
| 20 | | | |
| 21 | | | |
| 22 | | | |
| 23 | | | |
| 24 | | | |
| 25 | | | |
| 26 | | | |
| 27 | | | |
| 28 | | | |
| 29 | | | |
| 30 | | | |
| 31 | | | |
| 32 | | | |
| 33 | | | |
| 34 | | | |
| 35 | | | |
| 36 | | | |
| 37 | | | |
| 38 | | | |
| 39 | | | |
| 40 | | | |
| 41 | | | |
| 42 | | | |
| 43 | | | |
| 44 | | | |
| 45 | | | |
| 46 | | | |
| 47 | | | |
| 48 | | | |
| 49 | | | |
| 50 | | | |
| 51 | | | |
| 52 | | | |
| 53 | | | |
| 54 | | | |
| 55 | | | |
| 56 | | | |
| 57 | | | |
| 58 | | | |
| 59 | | | |
| 60 | | | |