All about this master

---
Master in European Business (MEB)
France - Western Europe
MBA full time
ESCP Europe Business School

---
Master in European Business (MEB)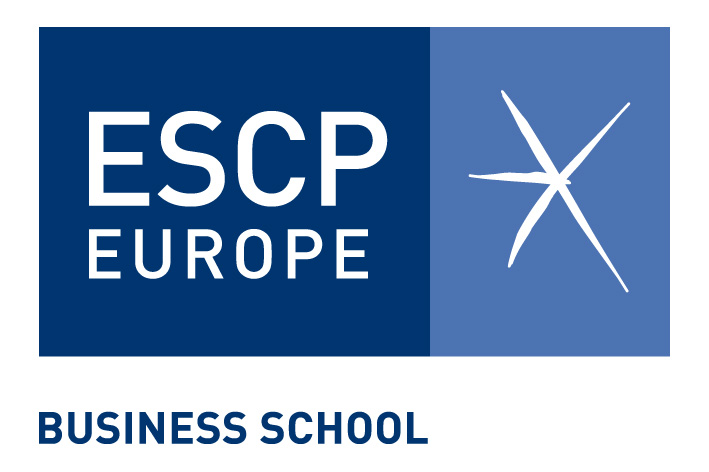 Program overview
The MEB  is an intensive general management programme taught over 1 year across 2 countries of your choice. Based on an MBA-style curriculum with a cross-cultural approach, students are given the choice of studying at the ESCP Europe campuses (Paris, London, Berlin, Madrid and Torino) and with partner institutions across the world: School of Management, Xiamen University (China); MDI Gurgaon (India); AIT Bangkok (Thailand); the HSE Moscow (Russia); and Tecnológico de Monterrey (Mexico). The MEB combines theory and practice in an international context. Students receive a comprehensive education in the major fields of management:  marketing, finance, accounting and strategy.
Curriculum (courses, subject modules)
The MEB curriculum combines different business disciplines to provide the participant with the necessary knowledge and skills for today's business realities. The curriculum is designed on the basis of different delivery and study modes combining individual work with team projects, cases studies, reports, presentations, as well as interaction among participants and professors.
9 months of intensive courses in management (around 500 teaching hours)
12-week internship (minimum) or direct employment
Semester 1 - Country 1 (300 hours - 40 ECTS credits)
Introduction to European Management
Financial Accounting
Fundamentals of Finance
Economics for Managers
Organisational Behaviour & Intercultural Management
Business Strategy
Operations Management
Marketing Management
Semester 2 - Country 2 (255 hours - 40 ECTS credits)

Management Accounting
Buying Behaviour & New Product Development
Financial Strategy
European Business Environment
European Business Law
International Management
Human Resources Management
Finance or Marketing Elective
Admission conditions
Required diploma(s) :
Minimum working experience required : 1 years
Tuition & Fees
Between 17 and 18 €
Admission sessions take place from October to July for September intake. Candidates who are interested in the MEB can only apply to one of the 5 ESCP Europe campuses (regardless of study tracks). ESCP Europe only accepts applications to the MEB via the online application form. An application fee of €150 must be paid at the end of the online application in order to consider your submission complete.
Applicants whose online applications form are accepted will be invited to sit the on-campus admission tests, which include:
A personal interview, which plays an essential role in assessing candidate's abilities and motivation for the Master in European Business programme
An aptitude test, which can be a GMAT (40W-NP-23), TAGE MAGE, GRE (DI Code 0849) or PAEP certificate, or the completion of an SHL alpha-numeric reasoning test when applying for the MEB. SHL tests are taken on-campus on the day of your admissions interview, the cost of which is included in the application fee paid to ESCP Europe. You can view SHL sample tests on the SHL Direct website.
For non-native speakers language proficiency tests which include an assessment of your writing, listening and oral skills. We require the following minimum scores on the tests: TOEFL written test: 600; TOEFL IBT: 100; TOEFL computer-based:250; IELTS: 7.
In exceptional circumstances, candidates unable to attend interviews on-campus because of distance, current employment outside of Europe, etc., can opt for a webcam interview instead.
Employment opportunities & career impact
Average time for obtaining the first job offer : 61% have found a job before the Graduation Ceremony
Employment opportunities :
93% of graduates Class of 2011 found a job within six months of the Graduation Ceremony.
46% work outside their home country across the 5 continents
56% work in firms with more than 2,000 employees
The First Job Survey indicates that:
28%  Consulting/Auditing
21%  Marketing/Communication
12%  Finance/Accounting
10%  Sales
6%    Executive Management
5%    Supply Chain
2%    Business Engineer
16%  in a broad range of functions
The graduates surveyed took roles in a range of different sectors:
19% in management consultancy
11% in banking and finance
9% in the pharmaceutical, healthcare and cosmetics
8% in the energy industry
8% in the automotive, naval, aeronautical and railway industries
6% in the food and beverage industries
3% in e-commerce and telecoms
3% in trading and retail
2% in accountancy and audit firms
2% in communication and advertising agencies
2% in transport
2% in information and communications technologies
and 25% in a broad range of other sectors
Program enrolment information and statistics
Students Age
Minimum age
23 years
Average age
25 years
Maximum age
31 years
Students Full Time work experience
Average Full Time work experience
20 months
Maximum Full Time work experience
12 months
Faculty profiles
127 resarch-active professors representing over 20 nationalities
120 affiliate and visiting professors, and more than 700 practioners and experts
Campus facilities & Student Life
5 campuses in Paris, London, Berlin, Madrid and Torino and 5 academic partneships in China,  India, Mexico, Russia, Thailande. More information www.escpeurope.eu/meb
Choose a Master, an MS or an MBA in MBA full time
The sector of MBA Full Time
The directives positions must be occupied by managers and entrepreneurs capable of directing and leading organizations in a competitive, global and dynamic environment. Also, they must have the global knowledge of business management in an international environment that allows them to develop the management skills essential to lead complex projects in all kinds of organizations. Thus, the MBA responds to the real needs of the business world.
Follow a Masters/MS/MBA in MBA Full Time
Master in Business Administration (MBA), where students are expected to achieve solid and practical knowledge at an advanced level in the following fields: management and organization, finance, accounting, organization and management of enterprises; accounting; finance; marketing; corporate taxation; commercial law; and quantitative methods for decision making. The MBA is developed from the perspective of integrating the manager into the business. It gives the ability to innovate and to adapt to the new requirements of the market. Therefore, it provides participants with a global and strategic vision of business activity, integrating all the operational areas and offering participants a rich and varied range of management tools that come together to make decisions.
To have an MBA Full Time
A professional can make the decision to study an MBA for two basic reasons: updating their professional concepts or learning basic business management skills. When it comes to upgrading, it is usually the reason why professionals with more time in the business choose the MBA: to continue learning and remain competitive in a globalized market. The academic background of those studying for an MBA is highly valued in the business field. It's a future investment, which adds weight to your resume. In addition to a better salary, the MBA student can achieve better job positions. It must be mentioned, graduate professionals in these programs are more likely to gain leadership positions and senior management in companies.
Taking everything into account, pursuing an MBA leads to the consolidation of a good network of contacts, the gain of new skills and strategic knowledge, the stability and job recognition and the knowledge to start a new company.
MBA Full Time in 2019
The realization of an MBA is an investment decision that improves the probability of being hired or promoted, provides the necessary professional background and develops the skills needed to excel in a competitive and international environment. In a labour market as competitive as today's, one of the facts that makes one candidate stand out from another is being in possession of an MBA. This type of masters are highly valued by the companies and, as a consequence, they are very well paid.
Key icons

Additional information / brochure

Video interview with the program director

Request info / Application
Special Awards in this Topic
| School / Program | Informations | |
| --- | --- | --- |
| | | |
| | | |
| | | |
| | | |
| | | |
| | | |
| | | |
| | | |
| | | |
| | | |
| | | |
| | | |
| | | |
| | | |
| | | |
| | | |
| | | |
| | | |
| | | |
| | | |
| | | |
| | | |
| | | |
| | | |
| | | |
| | | |
| | | |
| | | |
| | | |
| | | |
| | | |
| | | |
| | | |
| | | |
| | | |
| | | |
| | | |
| | | |
| | | |
| | | |
| | | |
| | | |
| | | |
| | | |
| | | |
| | | |
| | | |
| | | |
| | | |
| | | |
| | | |
| | | |
| | | |
| | | |
| | | |
| | | |
| | | |
| | | |
| | | |
| | | |