All about this master

---
AISTS Master of Advanced Studies (MAS) in Sport Management and Technology
Switzerland - Western Europe
Sports Management
International Academy of Sport Science and Technology (AISTS)

---
AISTS Master of Advanced Studies (MAS) in Sport Management and Technology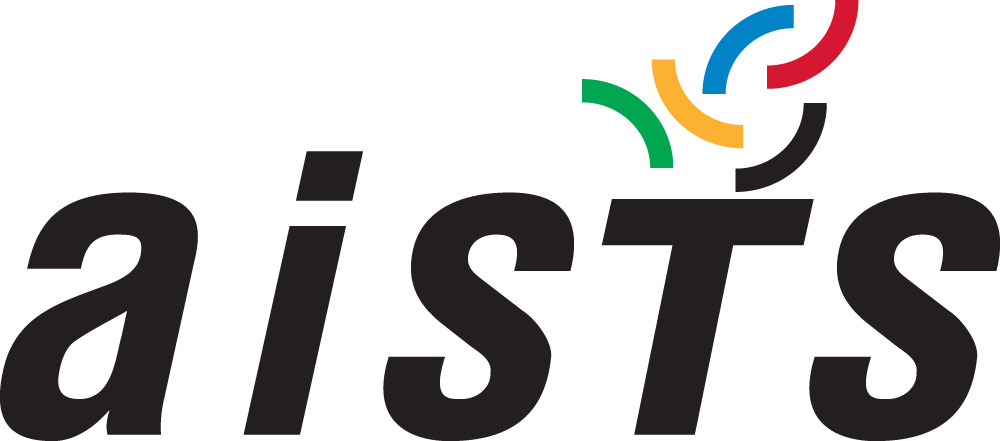 Program overview
Ranked the world's No.1 Sports Management Masters by the independent Eduniversal rankings, The AISTS Master of Advanced Studies in Sport Management and Technology programme is a 15-month international postgraduate program in sport management.
Endorsed by the International Olympic Committee (IOC), the program is located in Lausanne, Switzerland – The Olympic Capital – home to the IOC, over 50+ international sporting federations, and FIFA and UEFA are just a short distance away. By studying at AISTS you are truly immersed in the global world of sport.
The AISTS degree is co-signed by some of the best academic institutes in Switzerland; EPFL, University of Lausanne, and University of Geneva.
Curriculum (courses, subject modules)
Held in Lausanne, the Olympic Capital, participants are trained by experts in sport and academics, in the following multidisciplinary fields applied directly to sport:
Management and Business of Sport
Sport Technology
Sport Law
Sport Medicine
Sport Sociology
Leadership and Career Development in Sport
Client Team Project
Work Experience and Research Report
Admission conditions
Required diploma(s) :
Tuition & Fees
Between 29900 and 29900 CHF
The application process for international applicants is the same as that for local applicants.
However, for non-native English speakers, you must submit your English Test Results (IELTS or TOEFL) as part of your application.
To find out more about the minimum English level requirements, see our How to Apply Section.
Employment opportunities & career impact
Average time for obtaining the first job offer : 3-months
Employment opportunities :
Graduates go on to work for high profile sports organisations, such as the International Olympic Committee, National Olympic Committees, Organising Committees, and a large number of International Sport Federations including FIFA, the International Volleyball Federation, World Rowing, FINA and many more.
Program enrolment information and statistics
Repartition
Students based in the Eduniversal zone in which the program is affiliated
50 %
Students based in the country in which the program is affiliated
20 %
Students Age
Average age
30 years
Students Full Time work experience
Minimum Full Time work experience
2 years
Average Full Time work experience
5 years
Maximum Full Time work experience
20 years
Application Deadlines
Session 1
Application Deadline
31 January
Date of Eligibility
September of the following year
Date / period for personal interview
January
Admission result
January
Faculty profiles
With a faculty of over 100 lecturers and speakers from both industry and academia, AISTS MAS in Sport Managment and Technology graduates are well informed and well equipped to take on the challenging and complex issues of today's sporting landscape.
Campus facilities & Student Life
AISTS is based in Lausanne, Switzerland, an ideal setting for a successful learning experience. Switzerland is located in the centre of Europe and encompasses a unique cultural heritage. The country has four official languages and all of the special characteristics that come with them. From the sound of cowbells in the mountains to the music of rock concerts in Geneva, you will find a little bit of everything in Switzerland.
Situated in the French speaking part of Switzerland, Lausanne is the capital of the canton of Vaud and is located on the shores of Lake Geneva offering spectacular views of the lake and the Swiss Alps. Just 40 minutes by road or train from Geneva and its international airport, Lausanne has a busy pedestrian shopping zone, filled with cultural activities, art galleries and museums.
Lausanne is also home to the International Olympic Committee and has extensive local sporting and recreational facilities.
The region around Lausanne hosts some famous summer festivals such as the Montreux Jazz Festival and the Paléo Festival. It also offers the best skiing resorts in Europe at short travelling distance (Villars, Verbier, Crans-Montana, Gstaad, Zermatt, etc.).
The Synathlon, located on the UNIL Campus, is where the AISTS MAS in Sport Management and Technology lectures take place.  This location offers the possibility to practice over 90 different sport in a unique environment: the sport venues are located at the shore of the Lake with a magnificent view on the Alps. The AISTS MAS in Sport Management and Technology schedule allows participants to practice sport, form teams and participate in various championships on campus. A great opportunity also to perform team building, maintain or improve your fitness, discover the region and create friendships with other students and local people.
The AISTS is based in Lausanne, the Olympic Capital and home to more than 40 international federations and sport organisations, participants of the AISTS MAS in Sport Management and Technology programme are in the best place to start building or expanding their network, establishing contacts with sport organisations.