All about this master

---
MSc Marketing & Brand Management - Communication et Management d'Evènement
France - Western Europe
Event and Leisure Management
KEDGE Business School

---
MSc Marketing & Brand Management - Communication et Management d'Evènement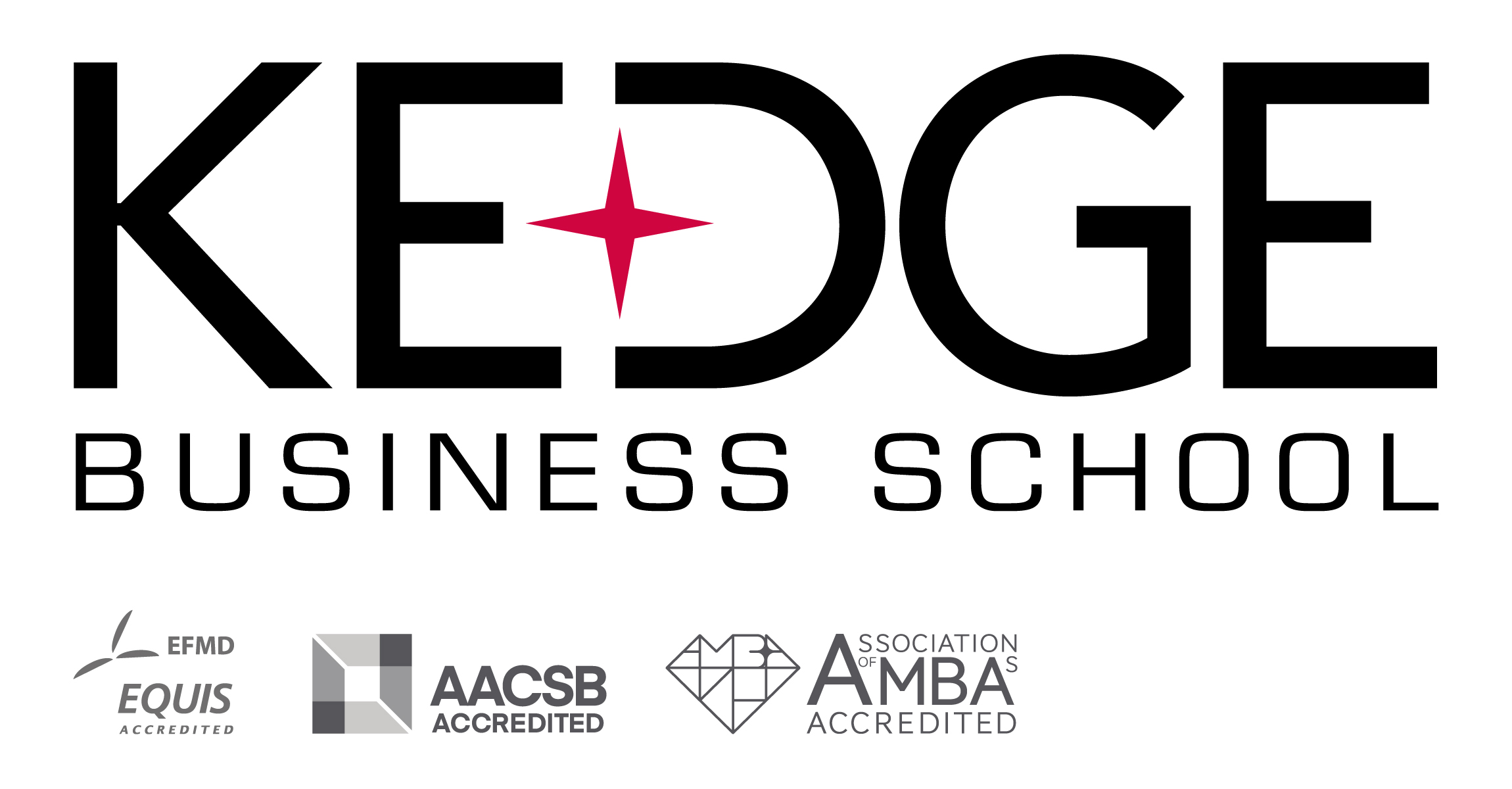 Program overview
With the MSc Marketing & Brand Management programme, students benefit from a dual approach.
First, they benefit from a comprehensive and innovative exploration of the marketing function, extending to topics such as cultural perspectives of consumption or new strategies for promoting brand ubiquity.
Secondly, they can choose between 2 specialisation paths: Brand Management and Sales leadership & negotiation in BtoB.
A company will follow the students throughout conferences, job dating, case studies, workshops, applied research problems, etc. in order to acquire a real professional experience.
Curriculum (courses, subject modules)
COMMON CORE
Culture consumption and marketing
Business analytics
Brand management
Digital marketing
Sustainable marketing
BtoB marketing
SPECIALISATION PATHS
BRAND MANAGEMENT - Campus of Marseille
Experiential branding & consumption
Product manager
Marketing of services
Communication 360
Key account management
Marketing decision making
SALES LEADERSHIP & NEGOTIATION IN BTOB - Campus of Bordeaux
Selling products and solutions
Global strategic customer management
Sales force management
Social selling
Negotiation
Salesforce software training
Specific BtoB relationships: retail
Specific BtoB relationships: SMEs
BtoB digital transformation
Financial impact of negotiation
Legal context in BtoB relationships
6-MONTHS INTERNSHIP ABROAD OR IN FRANCE
RESEARCH PAPER/THESIS
Admission conditions
Required diploma(s) :
Employment opportunities & career impact
Employment opportunities :
Brand manager / Customer experience manager / Product manager / Research officer / Category manager / Trade marketing manager / Project Manager / Key account manager / Business engineer / Head of development / Sales, Agency, Regional manager / Sales manager / Strategic customer manager / Sales area manager / Regional director / Sales Director / Global account manager / Business marketing manager / Business developer / Sector leader / Event project manager
Application Deadlines
Short Track :
Admission level : International Bachelor's degree (4 years)
Duration : 18 months
Degree : Master of Science
Campus : Bordeaux / Marseille
Language : English
Long Track :
Admission level : Bachelor's degree
Duration : 30 months
Degree : Master of Science
Campus : Bordeaux / Marseille
Language : English
Faculty profiles
KEDGE Business School's faculty is made up of almost 183 full-time lecturers and several hundred professional and academic speakers who teach at our French and international campuses.
The full-time faculty is comprised of lecturers-researchers, 90% of whom hold a PhD. 44% are international professors from over 30 different countries.
Due to the dynamics of the merger process, globalisation and the growth Kedge Business School is experiencing, it now boasts a substantial and incredibly diverse faculty, a strong asset in the face of new challenges in the fields of research and education.
Academic Excellence:
KEDGE is one of the European leaders in academic research on management, with a very ambitious research output.
FIRST FRENCH MANAGEMENT RESEARCH SCHOOL
KEDGE produces the equivalent of one article in a top-ranking journal every day.
In the 2017 ranking of best schools for research in management performed by L'Etudiant, the leading French magazine covering student orientation, KEDGE Business School came out on top in France with a total of 103 articles across all categories published by its faculty in 2015.
This exceptional performance is the result of its excellence strategy applied since the School's creation in 2013.
With three Centres of Excellence: Marketing, Supply Chain and CSR, and five Centres of Expertise: Wine & Spirits, Innovation & Entrepreneurship, Health Management, Finance Reconsidered and Creative Industries & Culture, the School affirms its academic expertise on several key issues in management sciences.
Choose a Master, an MS or an MBA in Event and Leisure Management
The Sector of Event and Leisure Management
Event and Leisure management is a new sector of enterprise that has a focus on sustainability. Tourism is a challenging but rewarding industry and an education in this sector leads to a vibrant and evolutionary career that is marked by constant change and growth. To be a part of such a ever evolving industry means that for years to come they will be able to obtain a plethora of exciting skills. This is a very social sector that will allow those within it to establish life skills throughout their professional growth within the sector. Involvement in event and leisure management will allow people to have contact with people from all over the world; making it a truly enriching experience.
Follow a Masters/MS/MBA in Event and Leisure Management
Obtaining a higher degree in Event and Leisure Management would see students learning about the fundamental characteristics of the tourism industry. Courses regarding business will also be at the core of their education as those who study event management must know skills such as coordination, human resourcing, and consolidation of tasks which are all business aspects. Students can also train locally or overseas in this industry as a part of their schooling, with a specific focus on their area of event and leisure management being emphasized. What makes this educational field unique is that there is a concentration on hands on experience; making this an interactive experience for students who pursue degrees in this field.
To Work in the Specialty Sector of Event and Leisure Management
Working in this industry can ensure a wide array of different career opportunities. For example, students will have exposure to all industries but can specifically choose to work in varying sectors such as Event tourism, Art tourism, or Sports tourism. Any specific interest that one is passionate about can be found as a career focus in this field. Jon descriptions in this field include overseeing events, organizing circuits for major entertainment entities such as cruise ships and travel agencies. One could also find themselves working for in the hotel industry implementing changes and sector shifts to ensure guests have rewarding experiences no matter where they come from. This is truly an industry that makes the world smaller.
Event & Leisure Management in 2019
This year, the sector of Event and Leisure Management is focused on global trends. Sectors of tourism has extended to technology tourism as we enter the new age of digitalization. In addition to technological tourism, there is a connection to the sector of social media tourism as well. Technology is affecting tourism this era because of aspects such as, firstly, there are the smartphone developments to consider that are so significant to our society. There has been a rush recently to further digitalize tourism; through tools such as the smartphone where you can check in for flights, book hotels, and deal with practically every other aspect of tourism that exists. There is also the newly developed field of biometrics that affects the event management sector. Biometrics refers to the practice of identity recognition through technology. This involves finger print recognition, electronic passports, and other means of digital recognition.
Key icons

Additional information / brochure

Video interview with the program director

Request info / Application
| Rank | School / Program | Informations | Apply |
| --- | --- | --- | --- |
| 1 | | | |
| 2 | | | |
| 3 | | | |
| 4 | | | |
| 5 | | | |
| 6 | | | |
| 7 | | | |
| 8 | | | |
| 9 | | | |
| 10 | | | |
| 11 | | | |
| 12 | | | |
| 13 | | | |
| 14 | | | |
| 15 | | | |
| 16 | | | |
| 17 | | | |
| 18 | | | |
| 19 | | | |
| 20 | | | |
| 21 | | | |
| 22 | | | |
| 23 | | | |
| 24 | | | |
| 25 | | | |
| 26 | | | |
| 27 | | | |
| 28 | | | |
| 29 | | | |
| 30 | | | |
| 31 | | | |
| 32 | | | |
| 33 | | | |
| 34 | | | |
| 35 | | | |
| 36 | | | |
| 37 | | | |
| 38 | | | |
| 39 | | | |
| 40 | | | |