All about this master

---
Master Gestion de l'Entreprise à l'International (GEAI)
France - Western Europe
International Management
Université Paris 1 Panthéon Sorbonne - École de Management de la Sorbonne

---
Master Gestion de l'Entreprise à l'International (GEAI)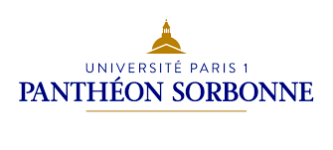 Program overview
Our Objectives:
To lead students to consider the specific aspects of the international dimension of management and corporate strategy in a globalized economy.
To provide in-depth management training, allowing students to master the concepts and methods of business management, to be able to propose solutions and make rational decisions.
To develop the cross-disciplinary skills necessary to understand a constantly changing environment in the various fields of business management: marketing, human resources, finance, taxation, law, etc.
To encourage international openness and promote cultural diversity. Our program offers both excellence and the advantages of public education: tuition fees of approximately 250 euros per year
Curriculum (courses, subject modules)
Semestre 1:
Cours Obligatoires:
Strategie d'Entreprise
Recherche en Management
Economie Numérique et des Réseaux
Technique d'Enquête en Management
Anglais de Gestion
Cours Optionnels:
Publicité et Marketing Communication
Droit de la Concurrence
Droit du Travail
Big Data
Processus et Outils RH
Economie Collaborative
Droit de la Société et de l'Information
Semestre 2:
Cours Obligatoires:
Intelligence Économique
Logistique
Devellopement International
International Economics and Business Strategy
Anglais de Gestion
Cours Optionnels:
Politique de Règlementation
Financement de Projets
Création d'Entreprise
Fiscalité Internationale
International Comparative Accounting
Informatique
Théories des Organisations
Techniques Quantitatives de Gestion
---
Pôle Management International:
​Management Partenariats Internationaux
Négociation
Marketing International
Marketing du Luxe
Marketing Digital
Entreupreunariat
Lean Management
Conseil En Management
Conférences CCEF
Pôle Finance Internationale:
Évaluation d'Entreprises
Financement du Commerce International
Finance Internationale
Pôle Environement Économique & Juridique À L'International:
Géopolitique
Risque Pays
Droit Contrats Internationaux
Excel Appliqué
Sécurité Juridique
Intégration Européenne et Gestion des Entreprises
Géopolitique des Projets Internationaux
Économie Circulaire
Admission conditions
Required diploma(s) :
Tuition & Fees
Between 200 and 300 €
The Master GEAI is ranked each year among the best courses in France in international management. As a public institution, our program has one of the most competitive prices in the market. Each class have 25 students with varied backgrounds: management, law, management, economics, political science and engineering.
Employment opportunities & career impact
Annual salary after graduation
Average Salary : 39000 € (EUR)
Minimum Salary : 35000 € (EUR)
Maximum Salary : 47000 € (EUR)
Average time for obtaining the first job offer : 4 months
Employment opportunities :
Most students obtain a full-time position in the companies they work for as an intern.
Program enrolment information and statistics
Repartition
Students based in the Eduniversal zone in which the program is affiliated
0 %
Students based in the country in which the program is affiliated
60 %
Students Age
Minimum age
22 years
Average age
23 years
Maximum age
28 years
Students Full Time work experience
Minimum Full Time work experience
6 months
Average Full Time work experience
1 year
Maximum Full Time work experience
2 years
Choose a Master, an MS or an MBA in International Management
The Sector of International Management
Nowadays, we live in globalized world. Globalization affects all areas of political, economic and social life. The economic markets, the societies and the cultures are interconnected through the new technologies. This makes it necessary for professionals to acquire an international vision for management and familiarize themselves with global techniques and tools, especially in the in the field of economy and business. The sector of international business is management with an emphasis on the international aspects of management needed in today's business world. The sector integrates all the compounds of all the areas of business activity in order to develop the most reliable policies and strategies that successfully achieve the objectives of a company in an international and dynamic environment.
Follow a Masters/MS/MBA in International Management
The Master in International Management pursues to train professionals manage companies which operate internationally or to be capable of leading the internationalization process of an organization. This includes: the design, the implementation and the direction of the process to open up to new markets. Therefore, the objective is to train professionals with all the necessary knowledge of the environments in which the company operates, the international economic situation, the institutional framework and the laws and to provide a clear understanding of the economic interdependence that govern markets and sectors and affect the art of business.
To Work in International Management
The importance of international business is bigger than ever as companies around the world become more connected. The world of international business requires experienced professionals with advanced knowledge in various fields of management with the specialization of international. Also this sector demands personal skills such as to be flexible, creative and to have the capability to adapt quickly and easily. These professionals must work and use a different management techniques depending on the country they approach. The prospective professional must be capable to work and manage a company in a dynamic environment with different scenarios and a high level of uncertainty.
International Management in 2019
In a globalized world, companies are working to adapt to this new situation and extract all the benefits which it offers. They required for their new professionals develop strategic vision to enter into new market. Another necessary ability is to be able make informed decisions in a global and dynamic environment using a big quantity of data. It is important to be able to apply the principles of international brand construction and management, creating products adapted for a public of different cultures.
Key icons

Additional information / brochure

Video interview with the program director

Request info / Application
Special Awards in this Topic
| School / Program | Informations | |
| --- | --- | --- |
| | | |
| | | |
| | | |
| | | |
| | | |
| | | |
| | | |
| | | |
| | | |
| | | |
| | | |
| | | |
| | | |
| | | |
| | | |
| | | |
| | | |
| | | |
| | | |
| | | |
| | | |
| | | |
| | | |
| | | |
| | | |
| | | |
| | | |
| | | |
| | | |
| | | |
| | | |
| | | |
| | | |
| | | |
| | | |
| | | |
| | | |
| | | |
| | | |
| | | |
| | | |
| | | |
| | | |
| | | |
| | | |
| | | |
| | | |
| | | |
| | | |
| | | |
| | | |
| | | |
| | | |
| | | |
| | | |
| | | |
| | | |
| | | |
| | | |
| | | |
| | | |
| | | |
| | | |
| | | |
| | | |
| | | |
| | | |
| | | |
| | | |
| | | |
| | | |
| | | |
| | | |
| | | |
| | | |
| | | |
| | | |
| | | |
| | | |
| | | |
| | | |
| | | |
| | | |
| | | |
| | | |
| | | |
| | | |
| | | |
| | | |
| | | |
| | | |
| | | |
| | | |
| | | |
| | | |
| | | |
| | | |
| | | |
| | | |
| | | |