University of San Diego - School of Business

---
MBA Corporate Social Responsibility and Sustainable Enterprises
U.S.A. - North America
Corporate social responsibility
University of San Diego - School of Business

---
MBA Corporate Social Responsibility and Sustainable Enterprises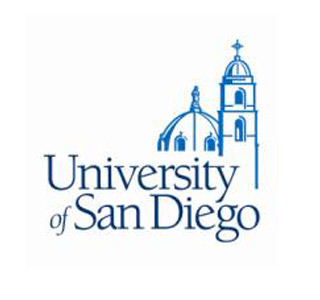 | | |
| --- | --- |
| Program Director : | Dr. Manzur RAHMAN |
| Website : | |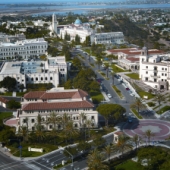 University of San Diego - School of Business
University of San Diego - School of Business
5998 Alcala Park, San Diego, CA 92110
Choose a Master, an MS or an MBA in Corporate social responsibility
The Sector of Social Responsibility
Studies in social responsibility indicates a sector that ultimately focuses on the obligations that we have personally and professionally to operate in a way that benefits society as a whole. Ethics are a major theme of social responsibility; and it is an important new sector as every single industry must consider social responsibility in order to have a sustainable and successful relationship between consumer and customer.
Follow a Masters/MS/MBA in Corporate Social Responsibility
A master in corporate social responsibility will allow students to enter any industry and improve the ethics within them. Everyone personally and professionally has to find a balance between conducting business and being ethical towards the consumer; a degree in this field creates specialists who help companies find and maintain this balance. This sector also refers to sustainability and jobs in this field can include managing, marketing, and creating social policies to sustain the ethics of the company. This sector is becoming the backbone of certain industries as our society becomes more progressive; measures have been taken to ensure inclusivity in every industry which allows space and growth for this socially conscious sector.
To Work in the Specialty Sector of Corporate Social Responsibility
A specific job within this sector would be a position such as a CSR; or the position of a Corporate Social Responsibility Manager. Their job would be to manage all aspects of customer service through adjusting policies, updating ethical standards and adjusting them to what is needed in that time of the company's development. A job in this sector would be incredibly rewarding as you would have the ability to change the dynamic of what is considered to be fair in your industry and to make a positive shift within any field you enter. This sector has the potential to acquire a career that is public or private; but ultimately one would get to have firsthand affects on improvements that can take any industry into the next level.
This area of Specialty in 2019
In 2019, the focal point of corporate social responsibility lies in social applications. This sector has been heavily focused in creating heightened social responsibilities. It is a three steps process which includes developing new policies, altering existing policies, or reinforcing ones that already exist. By being a part of this sector you can communicate internally as well as reach out externally; it is a sector that gives those who participate in it the ability to work within private and public aspects of their industry.
Key icons

Additional information / brochure

Video interview with the program director

Request info / Application
Special Awards in this Topic
| School / Program | Informations | |
| --- | --- | --- |
| | | |
| | | |
| | | |
| | | |
| | | |
| | | |
| | | |
| | | |
| | | |
| | | |
| | | |
| | | |
| | | |
| | | |
| | | |
| | | |
| | | |
| | | |
| | | |
| | | |
| | | |
| | | |
| | | |
| | | |
| | | |
| | | |
| | | |
| | | |
| | | |
| | | |
| | | |
| | | |
| | | |
| | | |
| | | |
| | | |
| | | |
| | | |
| | | |
| | | |
| | | |
| | | |
| | | |
| | | |
| | | |
| | | |
| | | |
| | | |
| | | |
| | | |