FGV online

---
Gestão Ambiental Empresarial
Brazil - Latin America
Sustainable Development and Environmental Management
FGV online

---
Gestão Ambiental Empresarial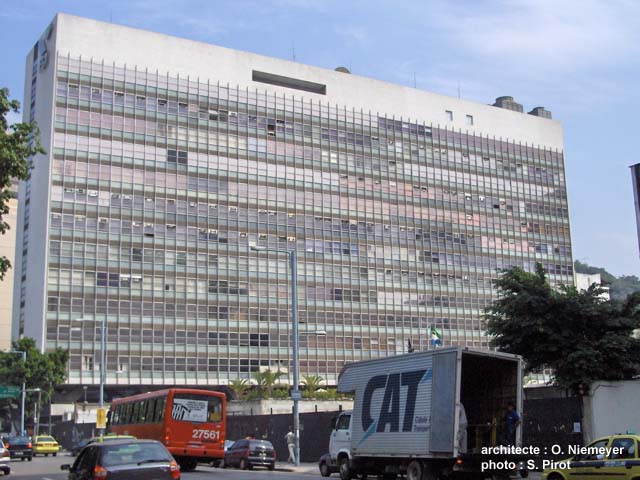 FGV online
Choose a Master, an MS or an MBA in Sustainable Development and Environmental Management
The Sector of Sustainable Development and Environmental Management
The Sustainable Development Goals (SDGs) identify the great challenges facing humanity and that will set the global agenda of the next century, including hunger, poverty, inequality, access to water, energy or climate change. Companies are an economic engine that can contribute to its solution. Therefore, the international community has encouraged the private sector to participate actively in achieving the goals. Companies can hardly define their strategy and develop the business without attending to these needs, that is, without following the lines marked by Agenda 2030. Companies are also called upon to participate because, as members of society, they have the ethical duty to contribute to social improvement ("people, planet and prosperity"). They will also benefit from achieving these objectives and the door will be open to numerous opportunities for businesses, such as public-private partnerships for development, the promotion of integrated value chains or the incorporation of consumers into emerging markets. As a result, companies will be able to capitalize on numerous profits,
Follow a Masters/MS/MBA in Sustainable Development and Environmental Management
A postgraduate curriculum on sustainability issues is addressed from an interdisciplinary point of view. The program prepares students to apply sustainable development skills and respond to the needs and potential for social transformation. The master's degree focuses on global development and environmental problems that have been recognized in international agreements. It also explores how to find solutions to these challenges by promoting sustainable development. , to provide practical research experience and space for reflection in order to promote sustainable development, and the development of critical skills, analysis and integration for environmental resolution and sustainable development challenges.
Follow a Masters/MS/MBA in Sustainable Development and Environmental Management
An expert in sustainable development can find job opportunities in government ministries and other public sector organizations interested in policy analysis in the areas of sustainable development management of the environment, and international and nongovernmental organizations dealing with the sustainable dimensions of economic change. It can also work in public and private sector enterprises that carry out analyses of the relationship between environment and poverty, and applied research and teaching in research and higher education institutions.
Sustainable Development and Environmental Management in 2019
Last year, the Senior Management Survey published by KPMG revealed that sustainable development has gone beyond the trend and is becoming the focus of business models. According to the survey, 54% of companies already have a specific strategy for the environment. Economic sources must strike a balance between profitability, social equity and environmental responsibility, based on a culture and philosophy that transforms the organizational structure and I managed to make Corporate Social Responsibility not an area issue, but the DNA of the companies that promote the development of the country.
Key icons

Additional information / brochure

Video interview with the program director

Request info / Application
Special Awards in this Topic
| School / Program | Informations | |
| --- | --- | --- |
| | | |
| | | |
| | | |
| | | |
| | | |
| | | |
| | | |
| | | |
| | | |
| | | |
| | | |
| | | |
| | | |
| | | |
| | | |
| | | |
| | | |
| | | |
| | | |
| | | |
| | | |
| | | |
| | | |
| | | |
| | | |
| | | |
| | | |
| | | |
| | | |
| | | |
| | | |
| | | |
| | | |
| | | |
| | | |
| | | |
| | | |
| | | |
| | | |
| | | |
| | | |
| | | |
| | | |
| | | |
| | | |
| | | |
| | | |
| | | |
| | | |
| | | |
| | | |
| | | |
| | | |
| | | |
| | | |
| | | |
| | | |
| | | |
| | | |
| | | |
| | | |
| | | |
| | | |
| | | |
| | | |
| | | |
| | | |
| | | |
| | | |
| | | |
| | | |
| | | |
| | | |
| | | |
| | | |
| | | |
| | | |
| | | |
| | | |
| | | |
| | | |
| | | |
| | | |
| | | |
| | | |
| | | |
| | | |
| | | |
| | | |
| | | |
| | | |
| | | |
| | | |
| | | |
| | | |
| | | |
| | | |
| | | |
| | | |
| | | |