All about this master

---
Master Five Stars Hotel Management
Italy - Western Europe
Hospitality Management
Luiss Business School - Hotel Business School

---
Master Five Stars Hotel Management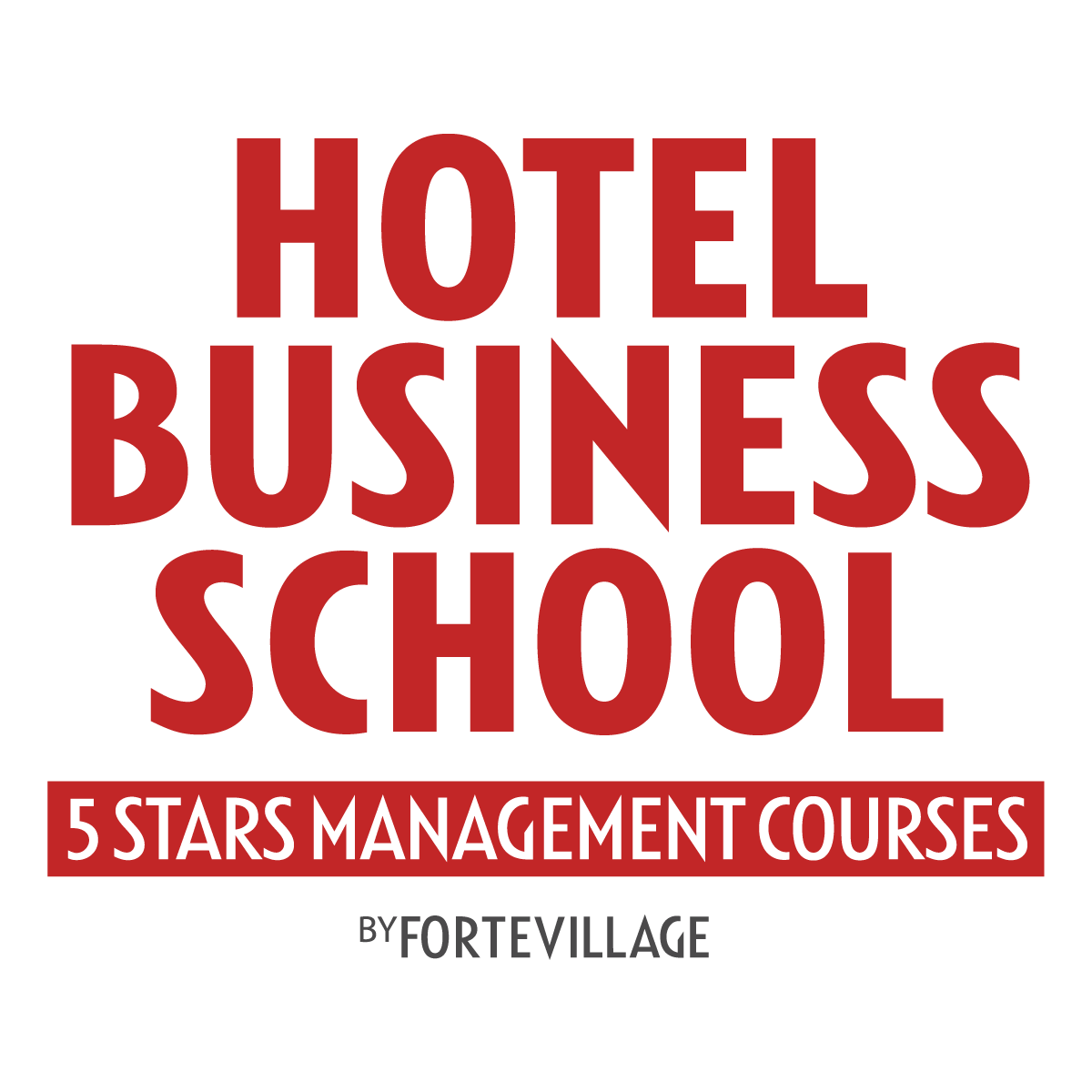 Program overview
The Master Five Stars Hotel Management is among the Top Ten Master qualifications in the world in the Hospitality Management sector by Eduniversal. Its 10 month-long educational pathway is structured as follows:
Three months of classroom teaching at the Hotel Business School located at Forte Village Resort in Santa Margherita di Pula (1ST MACRO AREA)
A five-month internship in a 5-star hotel or resort
Two months of classroom teaching at the Hotel Business School (2ND MACRO AREA)
Teaching is divided into two main macro areas.
Curriculum (courses, subject modules)
- 1ST Macro Area: Hospitality Management (F&B, Room Division, Hotel Sales & Marketing, Housekeeping, SPA Management, Human Resources Management, MICE, Revenue Management, Due Diligence and Hotel Evaluation, Business Etiquette, Web Reputation, Web Marketing and Sustainability).
- 2nd Macro Area: General Management (Finance, Company structure, Management Accounting and Control, Uniform System of Account, Business Strategy and Business Planning).
Teaching staff includes LUISS academic teachers and industry professionals.
Lessons are held in English and supported by several educational activities, including:
Outdoor Orienteering
Team-building
Personal Development
Hotel Management Business Game
Testimonials
Theatre
The International Butler Academy Seminar, focusing on Grooming, Bon Ton and eye for details
- Interdisciplinary areas (Linguistic intelligence, Public speaking, Situational leadership & Emotional Intelligence)
- Study tour: Visit to the top tourism hospitality fairs and key hospitality venues worldwide
- Cross-Training in the job: students have the opportunity to gain first – hand experience over a ten – day period before they embark on their internship by taking part in F&B, Kitchen, Room Division, Housekeeping and Sport & Leisure activities at Forte Village Resort.
Admission conditions
Required diploma(s) :
Employment opportunities & career impact
Annual salary after graduation
Average Salary : 17000 € (EUR)
Minimum Salary : 23000 € (EUR)
Maximum Salary : 35000 € (EUR)
Average time for obtaining the first job offer : Immediately
Employment opportunities :
Our Master prepares students to face the world of work in an excellent way.
Program enrolment information and statistics
Repartition
Students based in the Eduniversal zone in which the program is affiliated
90 %
Students based in the country in which the program is affiliated
90 %
Students Age
Minimum age
21 years
Average age
25 years
Maximum age
45 years
Application Deadlines
Session 1
Application Deadline
February to August 31th
Date / period for personal interview
April - February
Campus facilities & Student Life
Students during their stay in Sardinia can make lots of different activities.
We can support them to satisfy their preferences.
Choose a Master, an MS or an MBA in Hospitality Management
The Sector of Hospitality Management
Hospitality Management encompasses the operation of hotels, campgrounds, restaurants, convention centers and travel agencies. ... The overall goal of any hospitality manager is to make sure customers have an overall pleasant experience while putting in place a strategy to oversee that the establishment is run efficiently and profitably. The hospitality sector offers good prospects for early responsibility, and fast career advancement, so if you show a willingness and ability to learn, you can gain experience and move to a managerial position early on in your career. It can be either done via direct classes or via online classes, this will depend on the package you choose. In general students who choose to do direct classes tend to pay more than students who choose Webex sessions since they are broadcasted through 16 cities, and the cost is split between all universities that broadcast the lecture which means that the number of students mulltiplies into 10 instead of the regular number that will not exceed 40 in a normal classroom.
The end result remains the same, since both of them take the same final exam, they receive the same diploma.
Follow a Masters/MS/MBA in Hospitality Management
A Masters in Hospitality Management focuses on the transfer and the development of executive skills and aptitudes of a strategic nature. The hospitality and tourism industry are composed of many interrelated sectors; thus, the need to specialize in a particular function. Some of the MBAs in Hospitality Management offer classes in information systems, human resources, customer service, or even food art. However, most MBAs in Hospitality Management prepare you for senior positions which entails a comprehensive understanding of the various divisions and how they come together.
Hospitality Management degree programs often provide opportunities for students to gain practical experience through internships or exchange programs.
To Work in this Hospitality Management
Employment in Hospitality Management is expected to grow by six percent between 2016 and 2026, according to the BLS. That's a slightly higher average compared to other occupations, making it a safe bet for a solid and stable career.
There are various job titles for Hospitality Managers, including guest services manager, front office manager, food and beverage manager, room division manager and general manager.
Hospitality Management in 2019
In growing markets, hotels are working relentlessly to capture that growth. Hospitality is adopting technology, we're seeing increasing investment in the Internet of Things (IoT) and the integration of voice control—creating seamlessly connected experiences, personalization options for guests and operational efficiency in the industry. As such, Hospitality management will go through a major shift in application, creating a multitude of opportunities for future students in the field. As the number of students in Hospitality Management increases, the hotel ecosystem continues to grow, placing this specialty amongst the most promising master programs in 2019.
Key icons

Additional information / brochure

Video interview with the program director

Request info / Application
Special Awards in this Topic
| School / Program | Informations | |
| --- | --- | --- |
| | | |
| | | |
| | | |
| | | |
| | | |
| | | |
| | | |
| | | |
| | | |
| | | |
| | | |
| | | |
| | | |
| | | |
| | | |
| | | |
| | | |
| | | |
| | | |
| | | |
| | | |
| | | |
| | | |
| | | |
| | | |
| | | |
| | | |
| | | |
| | | |
| | | |
| | | |
| | | |
| | | |
| | | |
| | | |
| | | |
| | | |
| | | |
| | | |
| | | |
| | | |
| | | |
| | | |
| | | |
| | | |
| | | |
| | | |
| | | |
| | | |
| | | |