All about this master

---
Master of Science HES-SO in Global Hospitality Business
Hong Kong (S.A.R.,China) - Far East Asia
Hospitality Management
École hôtelière de Lausanne

---
Master of Science HES-SO in Global Hospitality Business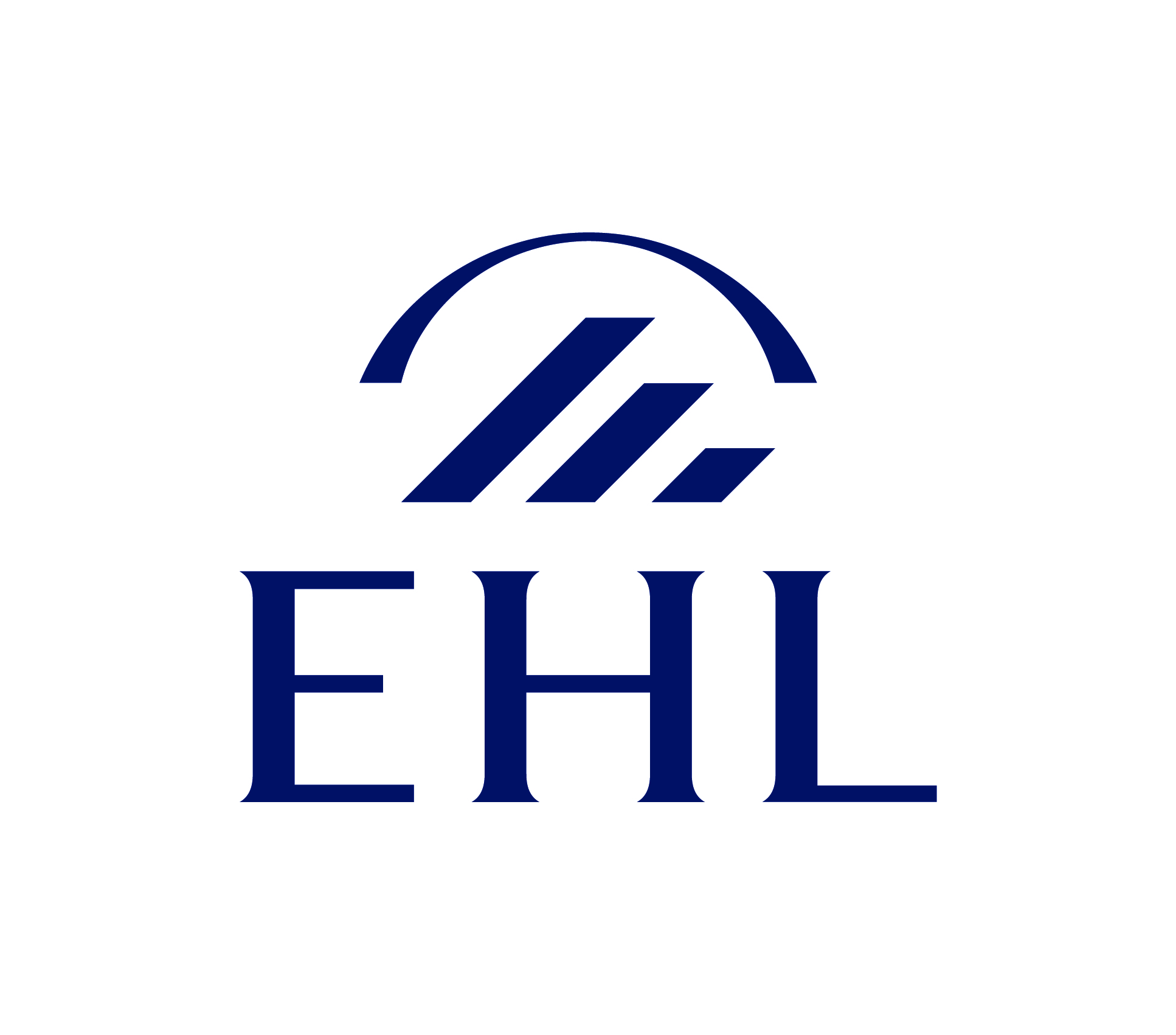 Program overview
Our Master of Science in Global Hospitality Business prepares young graduates to become the next generation of global leaders. In three semesters, you will study at three prestigious institutions in Europe, Asia and North America, and learn to adapt your management style, service offers and business strategy to key tourism markets.
You can find further information about the MGH program here.
Curriculum (courses, subject modules)
The program structure applies to both intakes: February and September
Semester 1 - Europe
EHL (Ecole hôtelière de Lausanne) in Lausanne, Switzerland – The world's first hotel school, EHL consistently ranks among the best Hospitality Management schools in the world, according to industry professionals.
Semester 2 – Asia
Polytechnic University in Hong Kong* – Ranked 3rd in the world for Hospitality & Leisure Management programs in 2017 (QS World University Rankings by Subject).
Semester 3 – North America
University of Houston, Conrad N. Hilton College in Houston – Founded by hotel icon Conrad N. Hilton, this American college is ranked among the top hospitality programs in the world.
Read more: https://www.ehl.edu/en/programs/graduate-degree-programs/master-in-global-hospitality-business
Admission conditions
Required diploma(s) :
Employment opportunities & career impact
Employment opportunities :
As a student in this master's in hospitality program, you will benefit from a unique learning experience that combines academic courses with travel and business field trips, in three of the world's most developed tourism markets (Europe, Asia & North America).
You will graduate with:
Hospitality Management skills for international businesses
In-depth knowledge of global and regional tourism trends and markets
An internationally accredited degree (Swiss/ECTS & NECHE)
Global exposure and deeper cultural awareness
A strong global industry network
Alumni membership & connections from three prestigious institutions
Program enrolment information and statistics
Students Age
Average age
24 years
Application Deadlines
Session 1
Application Deadline
1 April for September intake
Session 2
Application Deadline
18 October for February intake
Candidates must apply to one school only.
Faculty profiles
At EHL, we offer faculty members a stimulating and rewarding educational environment where their expertise and inspiration forms the future leaders of the hospitality industry. This perfect balance between academic teaching and industry experience integrates theory with practice, creating an ideal environment for teachers to transmit their knowledge and foster creativity, innovation, and research.
We constantly strive to achieve excellence by recruiting the very best professors from all over the world - many of whom have Master's degrees or PhDs from prestigious universities - as well as experienced executives from top-class hotels.
Read more: https://www.ehl.edu/en/about-ehl/faculty-research/our-faculty
Campus facilities & Student Life
Our campus offers the best features of a Swiss hospitality school in a sophisticated business university environment. Students enjoy convenient accommodations and food & beverage outlets, alongside purpose-built practical learning spaces and academic facilities. Above all, the facilities at EHL support rigorous academic learning, a healthy lifestyle and interactions with industry leaders and peers.
Students on the MGH programs are given single rooms. Accommodation prices vary between CHF 800 and CHF 1400 monthly, depending on room type. Housing minimum rental period is for the duration of the academic program in which the student is enrolled. Heating, electricity and internet costs are included in the price.
The school proposes a variety of services to meet students' every-day needs and specialized health and emergency services.
Reception : Postage stamps, taxi service, cash dispenser, phone cards.
Service Center: Special requests and administrative formalities
Dry cleaning service
IT service desk, for your IT and printing issues
Other services are also included in the fees:
Access to all sports facilities and sports activity training
Student Affairs Services: coaching, psychological support, sport and health center
Internships and Career Services: Internship planning & monitoring, job fairs on campus
Access to Digital Centre and professional print-shop services
Alumni lifetime membership and services
Some extracurricular student activities
Mandatory Swiss insurance: accident insurance, public liability insurance, theft insurance, and computer equipment insurance covering theft and damage
Kitchen and service uniforms
Equipment for practical and theory classes (wines, utensils, etc.)
Our campus has over 50 classrooms for academic courses and multiple group work areas.
Library: The library is able to accommodate 260 students over an area of 900 m²; it houses around 34,000 books and provides access to over 100 databases containing more than 103,000 full text documents. It is part of the Network of Libraries and Information Centers in Switzerland (NEBIS). NEBIS provides access to around 10.5 mio documents.
Auditorium: This multimedia auditorium has a seating capacity of 220, which can be increased to 300. Named after the school's founder, Jacques Tschumi, it is used for conferences, seminars, lectures and external events.
Aula: This event hall has a seating capacity of 270 to 500. It is used for graduation ceremonies, student events and gala dinners for external clients.
Business Incubator: Through the Innovation Hub and its incubator program, EHL offers the use of its facilities and expertise to young entrepreneurs - especially graduates of EHL - who wish to set up their own businesses.
Read more: https://www.ehl.edu/en/student-life/our-campuses/our-campus-in-lausanne-switzerland
Choose a Master, an MS or an MBA in Hospitality Management
The Sector of Hospitality Management
Hospitality Management encompasses the operation of hotels, campgrounds, restaurants, convention centers and travel agencies. ... The overall goal of any hospitality manager is to make sure customers have an overall pleasant experience while putting in place a strategy to oversee that the establishment is run efficiently and profitably. The hospitality sector offers good prospects for early responsibility, and fast career advancement, so if you show a willingness and ability to learn, you can gain experience and move to a managerial position early on in your career. It can be either done via direct classes or via online classes, this will depend on the package you choose. In general students who choose to do direct classes tend to pay more than students who choose Webex sessions since they are broadcasted through 16 cities, and the cost is split between all universities that broadcast the lecture which means that the number of students mulltiplies into 10 instead of the regular number that will not exceed 40 in a normal classroom.
The end result remains the same, since both of them take the same final exam, they receive the same diploma.
Follow a Masters/MS/MBA in Hospitality Management
A Masters in Hospitality Management focuses on the transfer and the development of executive skills and aptitudes of a strategic nature. The hospitality and tourism industry are composed of many interrelated sectors; thus, the need to specialize in a particular function. Some of the MBAs in Hospitality Management offer classes in information systems, human resources, customer service, or even food art. However, most MBAs in Hospitality Management prepare you for senior positions which entails a comprehensive understanding of the various divisions and how they come together.
Hospitality Management degree programs often provide opportunities for students to gain practical experience through internships or exchange programs.
To Work in this Hospitality Management
Employment in Hospitality Management is expected to grow by six percent between 2016 and 2026, according to the BLS. That's a slightly higher average compared to other occupations, making it a safe bet for a solid and stable career.
There are various job titles for Hospitality Managers, including guest services manager, front office manager, food and beverage manager, room division manager and general manager.
Hospitality Management in 2019
In growing markets, hotels are working relentlessly to capture that growth. Hospitality is adopting technology, we're seeing increasing investment in the Internet of Things (IoT) and the integration of voice control—creating seamlessly connected experiences, personalization options for guests and operational efficiency in the industry. As such, Hospitality management will go through a major shift in application, creating a multitude of opportunities for future students in the field. As the number of students in Hospitality Management increases, the hotel ecosystem continues to grow, placing this specialty amongst the most promising master programs in 2019.
Key icons

Additional information / brochure

Video interview with the program director

Request info / Application
Special Awards in this Topic
| School / Program | Informations | |
| --- | --- | --- |
| | | |
| | | |
| | | |
| | | |
| | | |
| | | |
| | | |
| | | |
| | | |
| | | |
| | | |
| | | |
| | | |
| | | |
| | | |
| | | |
| | | |
| | | |
| | | |
| | | |
| | | |
| | | |
| | | |
| | | |
| | | |
| | | |
| | | |
| | | |
| | | |
| | | |
| | | |
| | | |
| | | |
| | | |
| | | |
| | | |
| | | |
| | | |
| | | |
| | | |
| | | |
| | | |
| | | |
| | | |
| | | |
| | | |
| | | |
| | | |
| | | |
| | | |