All about this master

---
Master in Business Management
Mexico - Latin America
Leadership
EGADE Business School - Tecnológico de Monterrey

---
Master in Business Management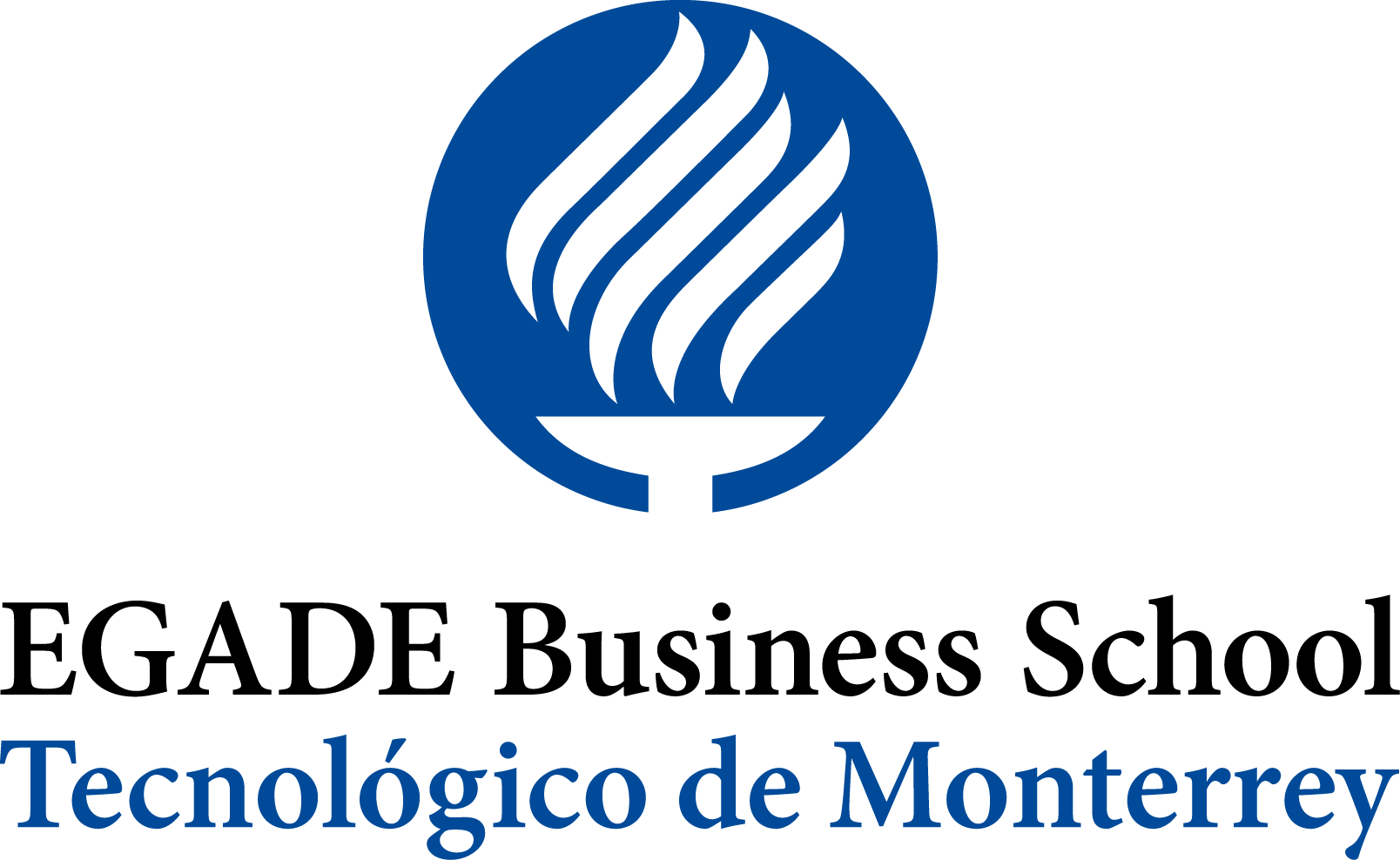 Program overview
Jumpstart your career with a competitive edge
QS Business Masters Rankings: Management 2021

#1 in Mexico and LATAM, entering the ranking for the first time ever

#40 worldwide out of 148 qualifying programs

#16 in Employability globally

#40 in Alumni Outcomes globally
Your first steps in the business world are key to defining the rest of your career. The MBM is an intensive one-year program designed for early-stage professionals with high potential who want to accelerate their career goals from the start.
This program provides the ideal environment to help you stand out in a competitive landscape and boost your career through active learning methodologies and corporate immersions.
Curriculum (courses, subject modules)
A transformational learning experience
Thrive beyond traditional learning practices and grow within an active environment where you collaborate with a diverse group of highly-motivated peers. Put your skills into practice with the guidance of various experts such as corporate mentors, faculty members, and coaches.
Dive deep into the corporate environment
Scale your expertise by facing complex real-life corporate projects in which you will have to offer concise, innovative and creative solutions for renowned companies.
Empower your growth in the digital age
Strengthen the skills that will boost your global vision and digital proficiency, with an intensive training environment where you will learn about entrepreneurship, future thinking, coding, user experience, and more from industry experts.
Build a strong network
Build a powerful and strategic global network through the EGADE-EXATEC alumni association while you also connect with students and alumni from the Global Network for Advanced Management (GNAM), the largest and most renowned network of business schools in the world.
Strive for global reach
Expand your scope by participating in exclusive events such as the Global Networking Weeks which will help you connect with international peers from the GNAM network, tour local businesses, and meet with ground-breaking experts from various industries. Additionally, by taking the MBM you can apply to spend a year at the Yale School of Management and gain a second master's degree: MMS in Global Business and Society.
An opportunity for real-world experience
The Master in Business Management Program was designed to strengthen your skills so that you can succeed in your career and expand your professional opportunities. By the end of this 12-month program, you will be equipped to join global organizations and take an active role in their high-performing teams.
EGADE Business School is renowned for fostering transformational leadership as a genuine catalyst for change in both the professional and personal fields of our students. The resources provided to achieve this transformation include:
Talent Development Program
MBM students receive a 360° leadership assessment that is aimed at diagnosing their particular set of skills and boosting their potential in an extremely competitive business environment.
Career Guidance Services
Vocational guidance services provide you with the tools you need to step up in your professional trajectory which will make it easier to find job profiles that are better suited to your goals and requirements.
Executive Coaching & Career Planning Sessions
Improving your productivity and time management is one of the benefits of effective coaching. This executive coaching process is rooted in various workshops that deal with keynote aspects of launching your career. These workshops are focused on how to have successful job interviews, define your personal branding, write your résumé and cover letter, present an elevator pitch, negotiate with wit, apply the right tools for your job search, etc.
Admission conditions
Required diploma(s) :
Employment opportunities & career impact
Choose a Master, an MS or an MBA in Leadership
The Sector of Leadership
The field of leadership management is composed of international business tactics and strategies that focus on business theory. This sector is incredibly unique as it includes courses in business as well as international interactions. There is a global emphasis in this sector that makes it one that can be useful in the business world as well as the international relations sector. Leadership management includes the potential to address and further establish many issues that corporations face globally in a modern and cutting edge manner. Leadership marketing management is ultimately a field that ultimately creates global business leaders.
Follow a Masters/MS/MBA in Leadership
A master's in Business Leadership Management indicates an education where one will study sociological trends as well as business methodology that will markedly improve the market they choose to go into. An education in this sector prepares students to become global business leaders; and their diverse education will reflect that. This is a specific sector of a business degree which will focus on the leadership aspects of business management; thus releasing leadership focused graduates who are prepared to take on head roles in the industry they choose.
To Work in the Specialty Sector of Leadership
All corporations hire and reap the benefit from having leadership managers as a part of their team. The distinctiveness of the sector allows for a specialized market to be carved out for them in the business and marketing field allowing for a distinctive and unique work experience. The reward in this field is being able to lead a team right out of the door of your educational development due to the incredible amounts of hands on, real world experience that this educational sector provides. Jobs in this field can be found in corporate management, restaurant management, hotel management, and property management.
This of Specialty in 2019 in Leadership
In 2019, leadership management is specifically being shifted by trends. The poplar tone or trend this year seems to be focused on highlighting the various alternative leadership methods that will help leaders deal with various business sectors. There is a heightened level of empathy necessary to deal with business in the modern world because the world is at its height of interconnectedness. Everyone has access to each other and the business world is more diverse than ever; thus making the need for diverse leaders more prominent.
Key icons

Additional information / brochure

Video interview with the program director

Request info / Application
Special Awards in this Topic
| School / Program | Informations | |
| --- | --- | --- |
| | | |
| | | |
| | | |
| | | |
| | | |
| | | |
| | | |
| | | |
| | | |
| | | |
| | | |
| | | |
| | | |
| | | |
| | | |
| | | |
| | | |
| | | |
| | | |
| | | |
| | | |
| | | |
| | | |
| | | |
| | | |
| | | |
| | | |
| | | |
| | | |
| | | |
| | | |
| | | |
| | | |
| | | |
| | | |
| | | |
| | | |
| | | |
| | | |
| | | |
| | | |
| | | |
| | | |
| | | |
| | | |
| | | |
| | | |
| | | |
| | | |
| | | |
| | | |
| | | |
| | | |
| | | |
| | | |
| | | |
| | | |
| | | |
| | | |
| | | |
| | | |
| | | |
| | | |
| | | |
| | | |
| | | |
| | | |
| | | |
| | | |
| | | |
| | | |
| | | |
| | | |
| | | |
| | | |
| | | |
| | | |
| | | |
| | | |
| | | |
| | | |
| | | |
| | | |
| | | |
| | | |
| | | |
| | | |
| | | |
| | | |
| | | |
| | | |
| | | |
| | | |
| | | |
| | | |
| | | |
| | | |
| | | |
| | | |
| | | |