All about this master

---
MBA Luxury Brand Marketing and International Management
France - Western Europe
Luxury Management
Sup de Luxe Paris

---
MBA Luxury Brand Marketing and International Management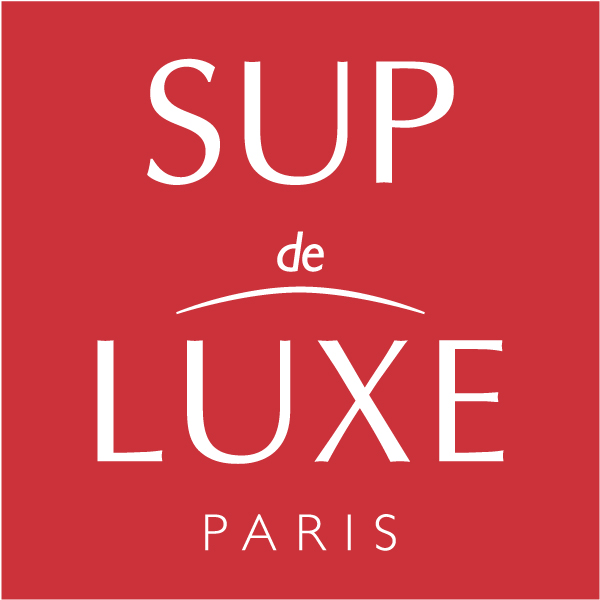 Program overview
Ranked number 1 for 30 years and recognized as the best training for and by the sector, the MBA Luxury Brand Marketing and International Management is a comprehensive training designed by professionals and specialists in activity. Some courses may be in english. Missions and cases entrusted by the companies allow the students to put into practice the knowledge acquired during the courses.
Curriculum (courses, subject modules)
1st year
General and sectoral knowledge of luxury

History of luxury
History of brands
The different sectors

Fundamentals of luxury marketing

Introduction to luxury Marketing
Strategic and Operational Marketing
Experiential marketing
Digital Marketing
Visual Merchandising

Communication of luxury brands

Introduction to communication
Understanding the new challenges of the luxury sector
Media and non-media communication tools
The role of advertising representation and visuals for luxury brands
How to perpetuate the vision and history of luxury brands

Business fundamentals

Luxury markets
Distribution methods
Operations and team management

Operations management

Marketing in the luxury industry
The characteristics of the luxury industry and the description of positions
The customer and the luxury market
Brand equity and Brand management
Price, distribution and communication in the industry

Team management

Management & leadership
Communication
Values
Corporate Culture
Team building

Personal development

Public speaking
Personal Branding
Networking

Foreign languages
Annual project
6 Month internship
2nd year
STRATEGY
Geopolitics / geostrategy
Luxury goods market: key figures and growth prospects.
Analysis of the financial strategies and results of groups and brands.
Study of emerging countries, drivers of market growth.
Competitive strategies in the luxury industry
Analysis of product strategies, distribution and perspective of competitors.
Identity and Communication
Definition of brand identity and communication consistency
Trend analysis and Creativity management
Learn to decode trends and reconcile them with the sustainability of a luxury brand.
Management of creativity and its expressions.
MARKETING & COMMUNICATION
Marketing
Understanding the client: psychology and behaviour.
Market analysis: definition of a target, potential study.
Building a strong brand: identity, creation, positioning, differentiation.
Development of the offer: sectorial variations and price positioning.
Specificities of communication in the luxury sector
Advertising creation codes.
Communication strategies / Media strategy and budget negotiation.
Digital Communication.
Public relations and event communication.
Editing.
Digital
Understand the interest of social networks: webmarketing, communication, e-commerce.
CRM, intelligence and business intelligence.
Understand the job of the community manager.
Management & Administration
Quality approach
Implementation and control of quality monitoring.
Distribution and logistics
Changes in distribution methods: selective distribution, retail distribution, e-commerce...
Techniques & legislation.
Inventory management.
Merchandising: the creative and business axes of strategic merchandising, learning to analyze and manage a space.
International Trade
Understand the importance of inter-culturality and local specificities.
International development of the luxury business.
Build an export business plan.
Sales
Traditional and innovative sales techniques.
Development of the relationship and customer service.
Management / Finance
Understand and master the different financial aspects of the company, in particular the calculation of margins and coefficients.
Business Law
Legal rules specific to the luxury sector.
Ethics and Governance
Respect and development of human and behavioural qualities in the organization.
Sustainable development and social responsibility.
GENERAL CULTURE
History of luxury
The major phases in the history of the luxury industry.
History of fashion.
Luxury & Art.
COACHING
Professional life and personal development
Determine one's professional project.
Valuing your career, knowing how to sell yourself.
Prepare for job interviews.
Learn to optimize all aspects of your personality
Admission conditions
Required diploma(s) :
Employment opportunities & career impact
Annual salary after graduation
Average Salary : 44400 € (EUR)
Minimum Salary : 37800 € (EUR)
Maximum Salary : 51000 € (EUR)
Employment opportunities :
Management of luxury brands:
International Merchandising Project Manager
eCommerce and CRM Manager
Retail Manager
Retail Travel
International brand development
International Marketing Project Manager
Visual Merchandising Manager
Marketing Project Manager
Product Manager
Digital Manager
CEO brand or group

Other functions:
Specialist lawyer
Specialist Journalist
Perfume designer
Jeweller, Watchmaker
Consultant in luxury
Designer, Ready-to-Wear, Sewing
Etc...
Program enrolment information and statistics
Students Age
Minimum age
23 years
Average age
25 years
Maximum age
45 years
Choose a Master, an MS or an MBA in Luxury Management
The sector of Luxury Management
Luxury management is just like any other business-oriented profession, except that it deals only in luxury goods, and how to market and manage those specific brands to fit with that unique type of consumer. The main sectors of this profession consists of business, marketing, finance, advertisement, management, and most notably, fashion.
Follow a Masters/MS/MBA in Luxury Management
Programs that specialize in luxury management are constructed to provide a platform for exploring the market of global, luxury goods. Students are taught to understand the uniqueness of managing luxury organizations in the forms of retail studies, luxury branding in marketing and management, marketing strategies, global branding, and finance and wealth management courses. In fashion concentrating students, they learn the ins-and-outs of the fashion business and establish unique strategies that help grow those enterprises.
To work in the specialty's sector
Jobs in this field can be quite standard for anyone specializing in business like communications managers, strategy consultants, Internet project managers, and salespersons. However since workers would be dealing with luxury brands and companies, however it's in its own world of potential job hiring's, due to the size of the consumer pool. Luxury brand managers, fashion brand/luxury goods product managers, fashion retail buyers, fashion PR specialist, luxury brand marketing executives, global sourcing executives, and brand managers are available.
What about the area of this specialty in 2019?
In the world of luxury fashion in 2019, it shows the rise of casual styles and the decline of formal-wear. Luxury brands and companies are starting to try to reach younger, millennial consumers by using more online shopping methods, especially on mobile devices. This targeting of millennial consumers online is continuing to grow. In addition, China has become the next, big target for luxury brands. Combining social media outreach, and the amount of times Chinese consumers shop online, it's not surprising why an increasingly amount of luxury businesses are focusing on China as their next big market.
Key icons

Additional information / brochure

Video interview with the program director

Request info / Application
Special Awards in this Topic
| School / Program | Informations | |
| --- | --- | --- |
| | | |
| | | |
| | | |
| | | |
| | | |
| | | |
| | | |
| | | |
| | | |
| | | |
| | | |
| | | |
| | | |
| | | |
| | | |
| | | |
| | | |
| | | |
| | | |
| | | |
| | | |
| | | |
| | | |
| | | |
| | | |
| | | |
| | | |
| | | |
| | | |
| | | |