Director's message, Thibaut de La Rivière

---
MBA Luxury Brand Marketing and International Management
France - Western Europe
Luxury Management
Sup de Luxe Paris

---
MBA Luxury Brand Marketing and International Management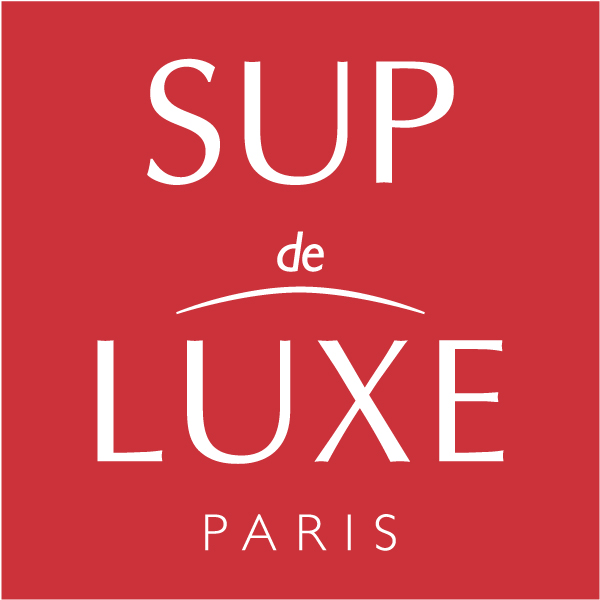 THIBAUT DE LA RIVIèRE
Director of Sup de Luxe Paris
Luxury is no longer for an elite but for the elitist part of each of us. It has therefore become more accessible and international. To respond to this evolution and to the new challenges that are facing brands and companies, professionals created the "Institut Supérieur de Marketing du Luxe" in 1990.
For 30 years, the Institute has played a key role in the world of luxury: it seeks to defend and promote to students, fundamental values ​​such as the tradition of know-how, the passion for excellence and the requirement of quality, etc., and is also a true observatory of the sector, nourishing the reflections of professionals.
General manager, marketing manager, product manager, shop manager, communication manager, export manager for luxury brands and groups, or designers in perfume, jewellery, haute couture, etc., or consultants or anti-counterfeiting specialists, specialist journalists, digital experts. All these functions require a great knowledge and understanding of the world of luxury, and involve a passage through the Institute.
Sup de Luxe has become the world reference in education for the profession.
It is distinguished in particular by:
- its MBA - Luxury Brand Marketing and International Management, since 1990
- its 3,000 alumni, most of whom hold positions of responsibility in the largest luxury brands,
- its "professional sponsorship". More than 1000 leading decision-makers and managers in the luxury industries put their experience and expertise at the service of student success each year,
its research centre, which offers a relevant vision of the sector by regularly publishing general studies in the form of books such as Donnez-nous notre luxe quotidien, published by Gualino, or Le luxe entre affaires et culture, published by France Empire, and white lives on themes such as : La Filière Amont in the luxury sector or Le Digital et le luxe and another study on the evolution of Retail in the sector in partnership with Nelly RODI, and most recently " Le triomphe du luxe cool" by Dominique Cuvillier, editions Maxima.
Choose a Master, an MS or an MBA in Luxury Management
The sector of Luxury Management
Luxury management is just like any other business-oriented profession, except that it deals only in luxury goods, and how to market and manage those specific brands to fit with that unique type of consumer. The main sectors of this profession consists of business, marketing, finance, advertisement, management, and most notably, fashion.
Follow a Masters/MS/MBA in Luxury Management
Programs that specialize in luxury management are constructed to provide a platform for exploring the market of global, luxury goods. Students are taught to understand the uniqueness of managing luxury organizations in the forms of retail studies, luxury branding in marketing and management, marketing strategies, global branding, and finance and wealth management courses. In fashion concentrating students, they learn the ins-and-outs of the fashion business and establish unique strategies that help grow those enterprises.
To work in the specialty's sector
Jobs in this field can be quite standard for anyone specializing in business like communications managers, strategy consultants, Internet project managers, and salespersons. However since workers would be dealing with luxury brands and companies, however it's in its own world of potential job hiring's, due to the size of the consumer pool. Luxury brand managers, fashion brand/luxury goods product managers, fashion retail buyers, fashion PR specialist, luxury brand marketing executives, global sourcing executives, and brand managers are available.
What about the area of this specialty in 2019?
In the world of luxury fashion in 2019, it shows the rise of casual styles and the decline of formal-wear. Luxury brands and companies are starting to try to reach younger, millennial consumers by using more online shopping methods, especially on mobile devices. This targeting of millennial consumers online is continuing to grow. In addition, China has become the next, big target for luxury brands. Combining social media outreach, and the amount of times Chinese consumers shop online, it's not surprising why an increasingly amount of luxury businesses are focusing on China as their next big market.
Key icons

Additional information / brochure

Video interview with the program director

Request info / Application
Special Awards in this Topic
| School / Program | Informations | |
| --- | --- | --- |
| | | |
| | | |
| | | |
| | | |
| | | |
| | | |
| | | |
| | | |
| | | |
| | | |
| | | |
| | | |
| | | |
| | | |
| | | |
| | | |
| | | |
| | | |
| | | |
| | | |
| | | |
| | | |
| | | |
| | | |
| | | |
| | | |
| | | |
| | | |
| | | |
| | | |